Large floor pillows are a versatile addition to any home and a gorgeous way to add cosiness to your living space. 
Why floor pillows?
Whether you want to extend seating in a small living room, snuggle down in front of the TV or fireplace, or simply dress up an empty space; floor pillows can upscale your home decorating arena in many stylish and comfortable ways.
Floors are often a blank canvas and a simple floor pillow can work wonders and make use of that space. What's more, they come in different colours, textures and patterns; which makes it easy to find one that will fit into your décor scheme.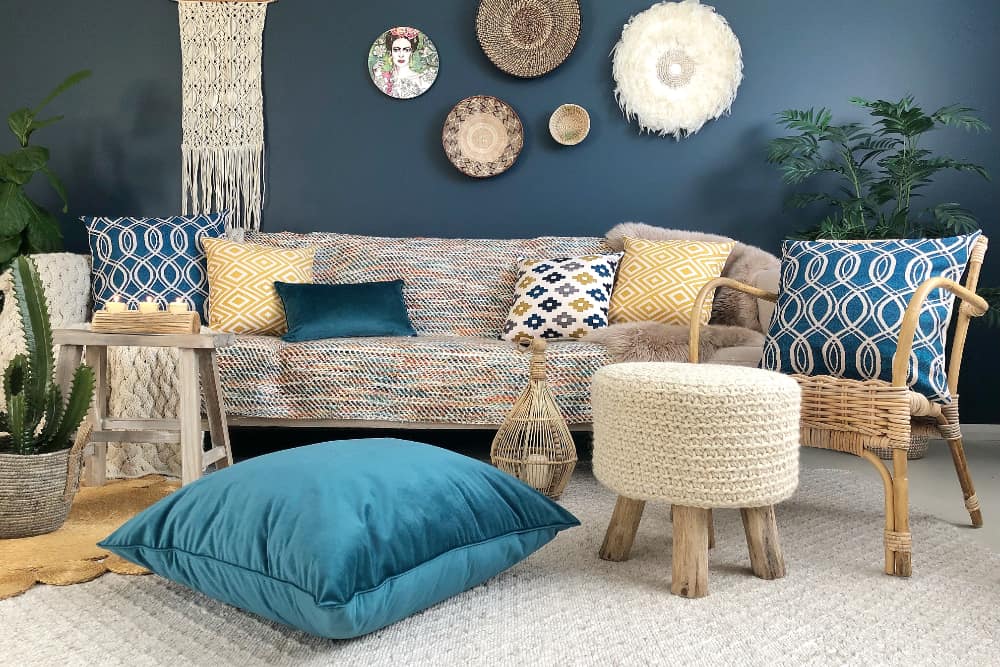 Add a pop of colour to draw the eye
Big floor pillows not only bring a new level of cosy and extra comfort to both small and big living spaces, but can also add a new lease of life with bold colour choices. It's essential to select floor pillows in colours that complement your personality, lifestyle and decor scheme.
Vibrant hues really stand out and bring a touch of unexpected colour particularly in homes that employ a neutral or muted colour scheme. Floor pillows are also a stunning addition to cutely-designed children's play zones.
Because kids spend more time playing and learning in their bedrooms, you may want to opt for bright kids floor designs that are more cheerful and optimistic. Since most floor pillows have a simple shape, a burst of yellow, a hint of green or a dash of magenta will make a kids' bedroom far more exciting.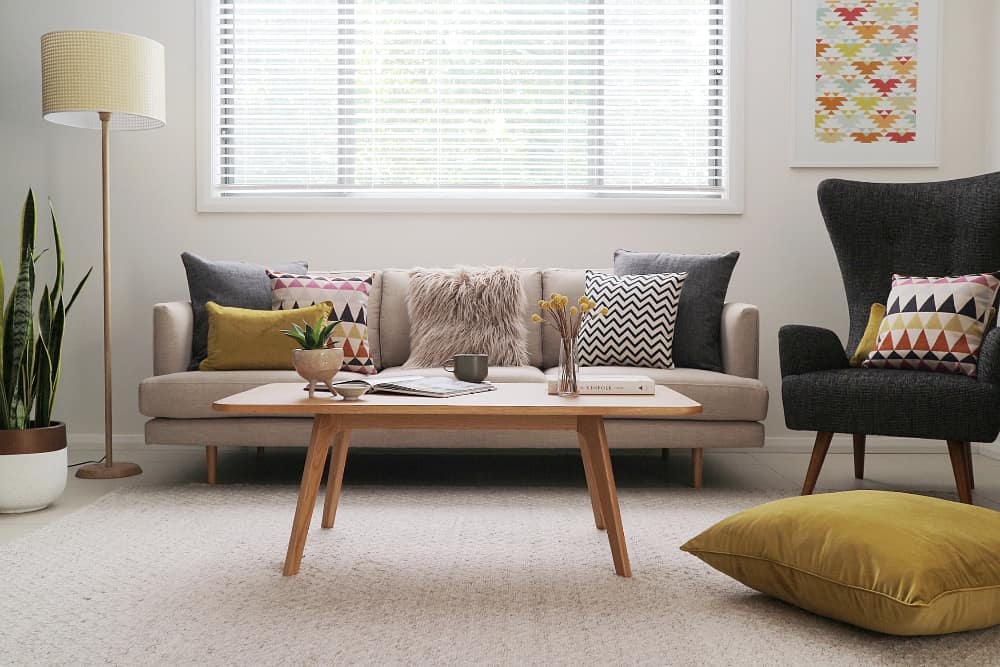 Get inspiration from existing accents
If you're unsure about what colours to choose or which colours complement each other; select one or two colours from other soft furnishings or artwork in the room and consider how your new large floor pillows will tie together your decor scheme.
For floor pillows in bold solid colours, you may want to add extra interest and depth by choosing fabric that has texture to evoke elegance and charm in your living space. Cushions in blue velvet for instance will create a completely different vibe to blues in standard cotton or linen. 
Mix textures for interest and depth
Texture is a simple yet sophisticated way to add depth and visual weight to the scheme of things — particularly when looking to create an interior that's both cosy and relaxing.
Fabrics such as velvet look stunning in contemporary luxe settings, while cotton or linen help reinforce a relaxed and casual chic vibe.
For example, a bunch of velvet floor pillows can add a plush and comfortable appeal to the home theatre. Fabrics in natural colours and texture are also tactile and instantly accentuate the elegance of the room.
For instance, adding a few cotton and faux fur designs to your upholstery and pairing these with large floor pillows in complementary colours can make a huge difference in the overall look and feel of a room.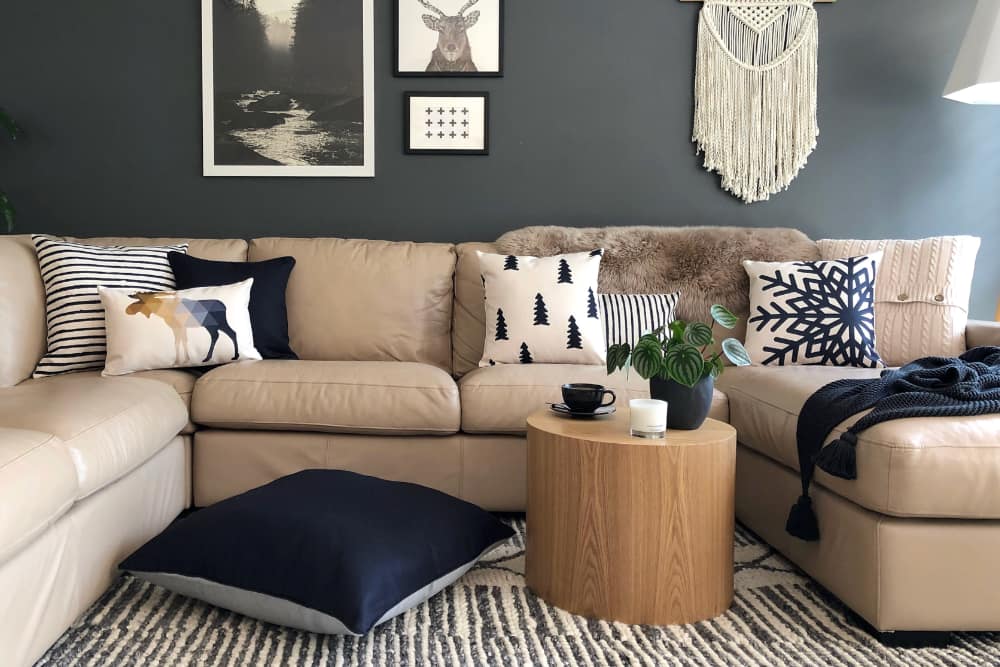 Incorporate a mix of other seating heights
Spruce up your interior by mixing low seating like floor pillows, floor poufs and ottomans to create a cohesive look and make your living space more functional — one which your family and guests will enjoy. Place these along with other normal height seating so you can enjoy social gatherings without sacrificing comfort.
If you're lucky enough to have a conservatory in your home, placing floor pillows around a low table like a coffee table or ottoman gives the low seating purpose and the transitional space between the home and the garden some serious casual vibes.
Bright florals and subtle stripes all add a new dimension to your room's design scheme and can accentuate the colours of the garden. Pillows in green hues such sage, olive, mint and emerald green work wonders in this context! Since floor pillows are not hard to move around, you can simply stack and tuck them away with ease whenever they are not in use.
Happy styling!
Simply Cushions Team