White Cushions
Seeking a clean and minimalist look? Our white cushions come in all shades and are perfect for creating a subdued, simple and elegant look. We bring you the finest selection and offer free shipping on all orders over $150, easy returns and reliable customer support.
---
Styling with White Cushions
One thing that makes white cushion covers so special is that they are cosy and classic, but also incredibly versatile. They work in a range of interior settings and are hardly sterile and boring. Like black, pretty much any colour on the wheel will work with this hue. Of course, the colours you pair with white cushions will define the personality of your space.
A base of white cushions presents the perfect way to showcase different collections. When it comes to pairing, you can either choose neutral tones, or bold and vibrant hues. Think white and green outdoor cushions for a tropical vibe when used outside, painterly pinks and soft grey for a more Scandi-inspired look inside or cream and brown to introduce variation to the neutral side of the colour scheme.
Using various shades of white can help your room feel comfortable and fresh, instead of rigid and clinical. Similarly, using different textures and material, say, velvet and cotton linen, in similar white tones creates extra depth and visual weight. In addition, white cushion covers offer the freedom to decorate in different ways all year round. Team with gorgeous rustic tones of red or burnt orange in the fall, layer in pastel toned colours in the spring and pair with vibrate hues like blue and yellow or lemon cushions to welcome summer.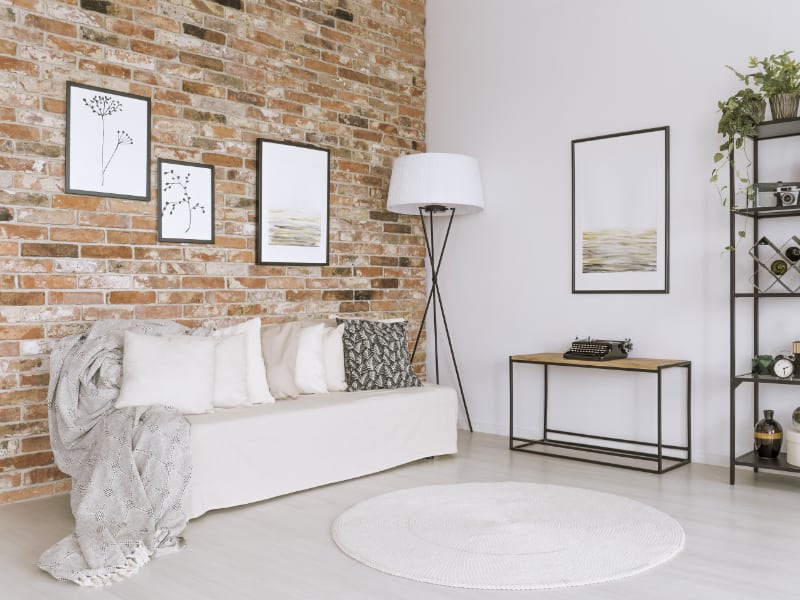 Create a classic colour combo that works in any space and will never go out of style by pairing white cushions with black decorative pieces. The contrast of black against crisp white soft furnishings can feel fresh, modern and exciting. To keep this decor scheme from falling flat, you may want to make use of different textures and patterns. This helps pull off the warm, welcoming ambience that's often missing in most monochromatic aesthetics. What's more, black and white effortlessly finds its place in just about any room setting: contemporary, modern, transitional, and Scandinavian, just to name a few.
Whether you are colour phobic or colour-obsessed, large white cushions will provide the best base for a host of both subtle and eye-grabbing hues. To create a stunningly chic display, pair white linen with different shades of blue, both light and dark. This look will provide a strong impression that's a staple in most classic interior settings. Achieve a modern finish by pairing white with striking metal accents in a chrome finish. To add a touch of elegance, white pieces go beautifully with neutral furnishings in velvet and silk fabric.
When used well, white cushion covers layered with other solid or patterned pieces can serve as a focal point. For example, place these on a neutral sofa and layer in medium-sized geometric designs in bold and vibrant hues for an eclectic look. Jewel-tones such as sapphire blue, emerald green and citrine yellow lend an exciting vibe. For a look that's understated yet chic, introduce muted pastels like soft blush, velvet, magic mint, or silver-blue. If you're looking for a more laid-back and relaxed feel, white on white tonal finish in casual fabrics like cotton and linen is your best bet.