Natural Cushions
Seeking Earthy tones for your space? Our natural cushions cover the full spectrum from off white, cream through to beige and beyond. Use them to create a simple, clean look that is warm and inviting. Buy with us and get free shipping on all orders over $150 and our incredible customer support.
---
Styling with Natural Cushions Beige Cream
Our collection of natural cushions lean towards a pared-down palette yet looks so inviting enough to encourage you to settle in and relax. From cream and beige hues to off-white tones, each piece introduces a subtle touch, all while staying more elegant and beautiful. Interestingly, layered composition of subtle and muted colour tones can be so warm and earthy, casual and modern, or timeless and sophisticated.
A soft palette of warm, mixed natural fibre hues allows you the opportunity to play with different accent colours as your room scheme evolve. Think hits of dramatic black in the midst of sandy beiges, pink-tinted greys with bold coral and peach, or a pop of graphic prints against off-whites. Introducing just the right punch of colour to your natural cushions adds a striking touch without looking too heavy or overworked.
Additionally, natural cushions bring in as much textures as you could possibly imagine. Layering up cable knit, cotton linen and lush velvet cushions adds warmth and cosiness in spades — ideal for the heart of the home. Introducing different fabrics and rich textures also makes the natural palette more dynamic, and creates a stunning and sophisticated decor scheme.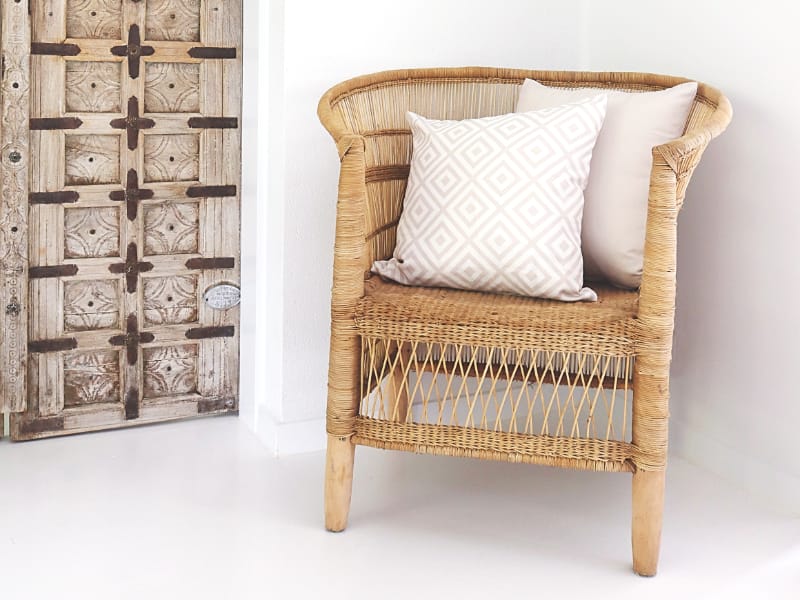 Pairing beige cushions
Using beige cushions in your setting can really set the scene for other exciting feature designs you want to showcase. Despite also being a great complimentary tone for other colours, beige can act as a canvas to provide a subtle backdrop to other stimulating pops of colour. For instance, it looks fabulous when paired against the deep blues of Shibori cushions. Use beige in the background of your arrangements to create a springboard for your most interesting designs.
Beige colours are sure to please every season no matter your home interior style. Even better, they are great supporting players in bedroom settings with a moodier ambience. Because such colour schemes tend to be darker, introducing beige cushions covers in subtle shades can help create a dramatically restful feel. Like almost all neutrals, beige can go in so many spaces. They can be dressed up or dressed down, and add visual weight and dimension with their various textures.
In addition, dark walls, woodwork and a light neutral couch allow beige cushions to confidently take centre stage. Natural cushion covers in different shades can offer an uplifting or calming touch. And by layering them in various fabrics and patterns, they can put a fresh spin on classic, contemporary, transitional, coastal design and more. Pair them with natural textured elements and you have yourself a laid-back vibe, or partner with Mandala cushions with rustic and bohemian accessories for an intriguing and worldly style finish.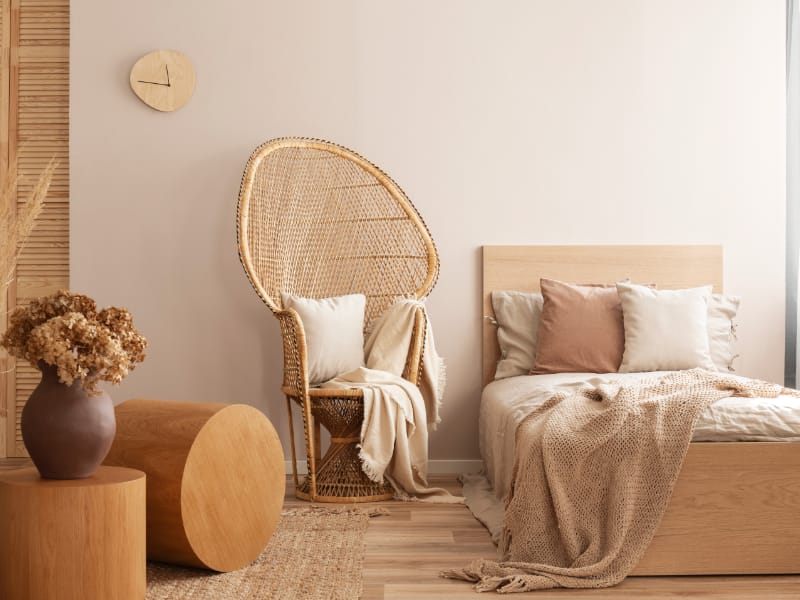 Working with cream cushions
Cream cushions are also a decorator's best friend. Given the right scene and context, cream can be used to accentuate and project a a luxurious vibe by playing on the neutral colour palette. Cream covers in various textures work wonderfully together when paired with other earthy tones in items like knitted throws. By combining them, it is easy to create a space that is not only warm and inviting, but one that also has depth and prestige.
Cream colours can easily find their spot in a more vibrant colour scheme. In a palette of cream colourways, they can bring depth and subtle visual interest into the space, while tying different bright hues together for a more polished and sophisticated finish. Cream cushion covers blend seamlessly with darker and saturated shades of green, red, yellow, purple and orange. They have the ability to balance out vivid colours in a more subdued way that doesn't take away from rooms' visual presence.
When you bring your favourite colours indoors, there are endless looks you can create with your arrangement. Why? Because natural colour cushions are so versatile. They complement just about everything, whether your room's existing colour palette includes neutrals, copper, greens, silver, reds, or blues. In soft, muted shades of green and cream, they can ground any colour scheme and provide a refreshing alternative to more traditional browns, whites and greys. When applied in an all-white decor scheme, cream cushions effortlessly breath life into your space without being overwhelming nor overly boring.