Teal Cushions
Fresh, bright and punchy, teal is a perfect highlight colour. This blend between green and blue comes in dark shades, light shades and everything in between. For perfect teal cushions, plain or patterned, shop our collection and enjoy free shipping on all orders over $150, easy returns and helpful advice from our support team.
---
Styling with Teal Cushions
Teal is a fascinating colour, and a classic hue that can be infused easily into any interior style. It can be punchy and bold, muted and staid, depending on what is required of it. For instance, opting for an almost pastel shade will bring out the greys, whites, and beiges in Scandinavian home, making this minimal style work harder for you. If you gravitate towards a contemporary home dominated by a neutral scheme, a dark tone of teal cushions will make the space feel warm and comforting.
Teal is a statement colour and can add a burst of life to any space. It's often paired with neutral shades, but also works well with many other palettes, from jewel tones to complementary blue hues. Many blues can be rather cold, but a modern floral print of white and teal, can bring in warmth and visual interest to a collection of navy cushions. When paired with white, these two exude a bright, airy ocean setting. To create a beautiful, striking contrast, team black and turquoise cushions.
Create rich contrasts
Enticing and bold combinations of teal and lovely green cushions can be incorporated into a room to add a contrasting pop of colour and break up a black and white monochromatic scheme. To create an interior scheme with texture, add a pop of teal velvet cushions alongside bold or subtle knits. This combination adds a sense of sophistication to the scheme of things. Alternatively, team matching teal cushions against a bright backdrop for a polished finish.
Because teal is a deep blue-green shade, it creates a perfect pairing with different shades of pink. This combination works especially well in large rooms and will make your interior space feel brighter and fuller. Opt for teal coloured cushions and bring in hints of subtle pink. Soft blush will work really well or even a few rose gold cushions to tie your arrangement together. Make the space even more outstanding with some neutral coloured soft furnishings and light wood tones to balance it all.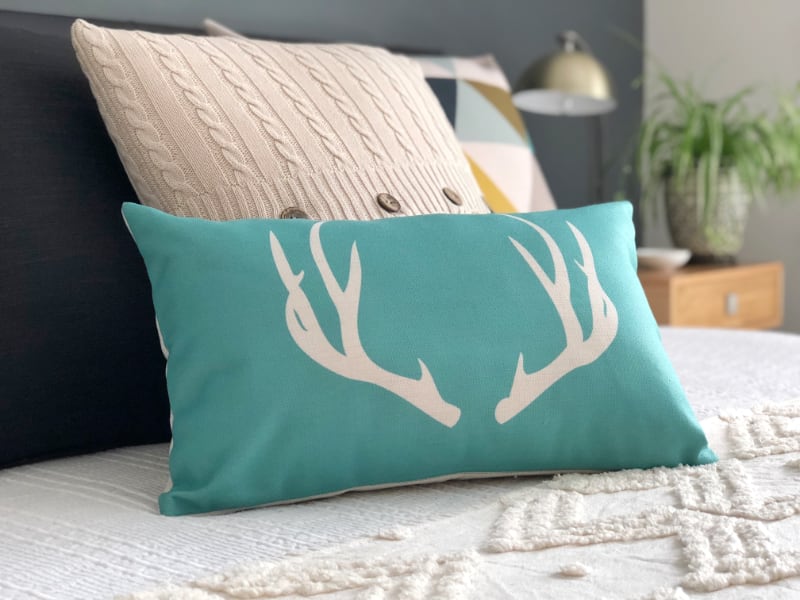 From teal to turquoise
Furthermore, when styling your home with teal blue, it doesn't have to steal the show. Adding just the right amount of punch can accentuate any interior setting without detracting from the rest of the room's decor elements. Consider using a muted tone of teal blue to lend an air of casual style that doesn't try too hard. Teal cushion covers paired with silvery-white upholstery and ivory accessories bring richness into the room without being too loud or bright. When used correctly, teal showcases a combination of strength and quietness in one.
For statement making pieces, turquoise cushion covers can add depth and warmth to your interior setting, two perfect qualities sought-after in any home. In its darker and richer shade, turquoise can strike an enveloping atmosphere that's full of energy and life. Perfect for pairing with soft neutrals such as beige and tan, as well as white-washed palette of natural wood. Lighter turquoise tones are completely cosy too — they are more understated, but equally as confident as a punchy and bold shade.