Cushions are a simple and inexpensive way to change up your room. Here are some simple tips to help you decorate with cushions on a budget.
Style clutter
Too much of everything can instantly become clutter, but when carefully organised, it has its place and purpose. When we speak of a 'budget', the goal is to create a home that augments warmth without having your pockets screaming for mercy.
Keeping a few key items and buying only a necessary number of cushions will leave your room looking modern and minimal.
Function should always be dressed in style; and when de-cluttering your room, you can buy mix-and-match affordable cushions and simply switch them up on your living room sofa with the ones bought for another room every other week.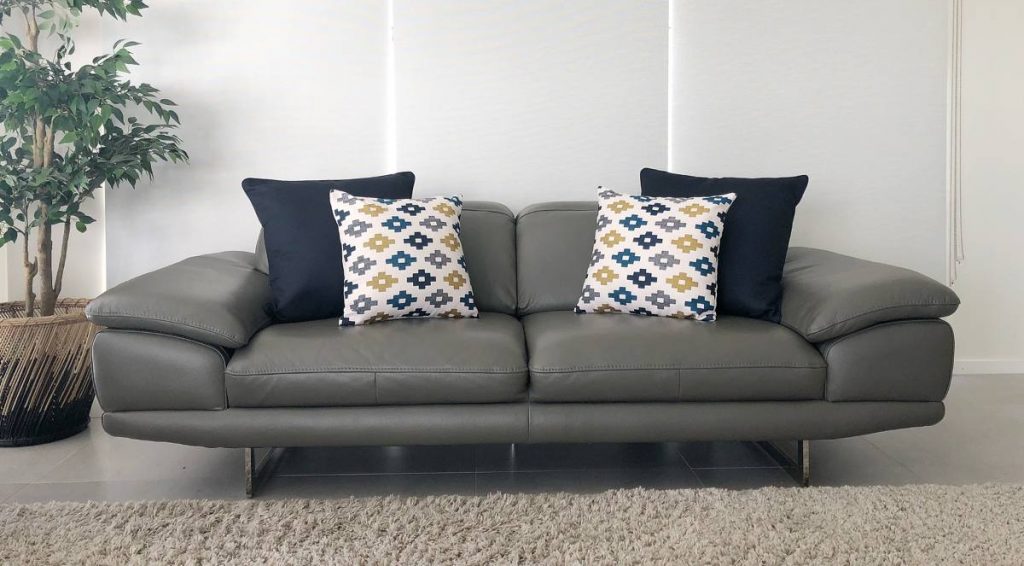 Consider your room lighting
The right lighting will give purpose to your newly purchased cushions, and will influence how much you appreciate them adorning your sofa or bed. This is a great way to avoid spending on cushions that won't ever find a spot or add any great value to your living space.
Many designers would advice you to sit the throw cushions in the room for a few days. This allows you to observe how the light sits with the cushions. How the light reacts to the cushions at different times will also assist in finding the best spot for them in your home.
Good lighting draws attention to the cushions — enhances textures, shows off detail and makes colours more vibrant.
For instance, geometric prints in rich deep colours can be brought to life and add more interest when the room is properly and adequately lit. Hanging mirrors in a well lit room duplicates the appearance of throw cushions, adding opulence and a touch of elegance.
Consider the insert
Cushion inserts give you options; you can choose an expensive material or a cost-friendly one. This can be quite tricky because at the end of the day, all you want is an insert of good quality that won't require you to switch for new ones often, and yet the best materials are the most expensive options.
In a case where you want to revamp your interior look, polyester is a good compromise when it comes to cushion inserts. They are not too expensive and not too cheap either.
You still get an insert that is durable, non-allergenic, odourless and easy to wash. When properly cared for, they do a great job of keeping cushions full for quite some time, depending on where they are being used in the home.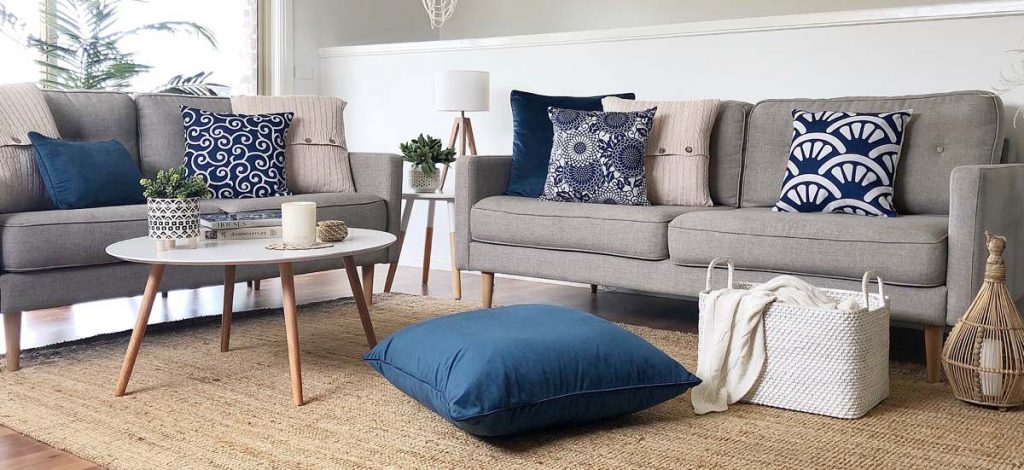 Re-imagine the kind of look you want
Sometimes budget doesn't always mean 'cheap', it can refer to getting quality products that will last longer, and leaving behind what's not necessary.
Soft furnishings, including throw cushions, are a way of expressing your personality and taste. It's important to incorporate cushions in your home that truly captivate your heart, tells a story and ones which you will want to live with and see again and again.
For example, you may decide on a beautiful knitted wool cushion for the winter season; a material that exudes a sense of escape, peacefulness and even serenity; or perhaps you prefer quality cotton linen blend cushions for a flirty and summery feel.
In essence, your cushion selection needs to feel intentional and make a personal statement of what you want reflected in your home.
Add variety to your fabric selection
Mix and match different materials — cotton will give you a laid back and relaxed feel while velvet adds an air of sophistication and a touch of elegance.
Because no two materials are exactly alike — one will provide a quality that the other lacks, and this still allows you to get the look you desire. This is an affordable way to spruce up your interior décor and obtain a high-end look without denting your bank account.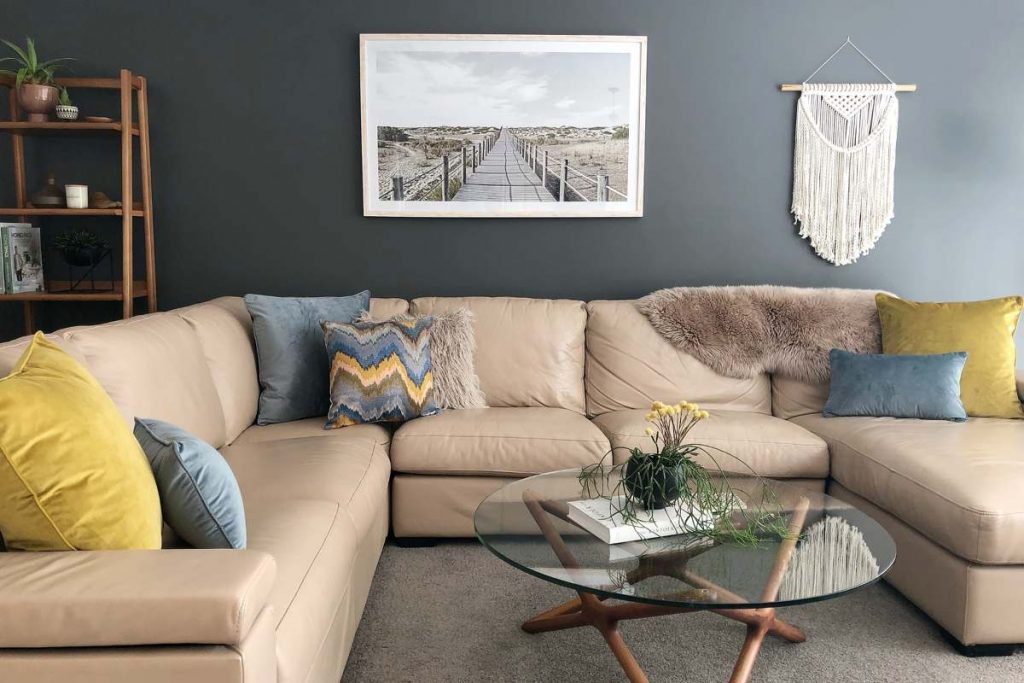 The wrap up
Throw cushions can breathe new life into your home and maintain a harmonious and balanced style. Cushions are generally more affordable than a fresh coat of paint, or switching up a dated upholstery with a new fabric.
They can soften the look of a heavy couch or add a punch of colour to a neutral bedroom scheme. Best of all, they are a relatively inexpensive decorating item and worth using by anyone looking to makeover a room on a budget.
Happy styling!
Simply Cushions Team