While throw cushions can quickly revamp a room, it's important that they complement the colour, style and size of your sofa.
Sofa cushions are the ultimate finishing touch of any interior space. They can differ in nearly every way: colour, texture, pattern and material, and yet they can meld together to form an impeccable harmony without sacrificing design integrity. If you need a little inspiration on how to match cushions to sofa, below is a simple guide to help you fashion your perfect couch setup.
How to match cushions to sofa
Don't colour match – blend or contrast instead.

Consider and use your sofa's style.

Draw ideas from the space around.

Select how many based on your sofa's size.

Mix and match cushions like a pro.

Use trending colours where possible.

Create some contrast.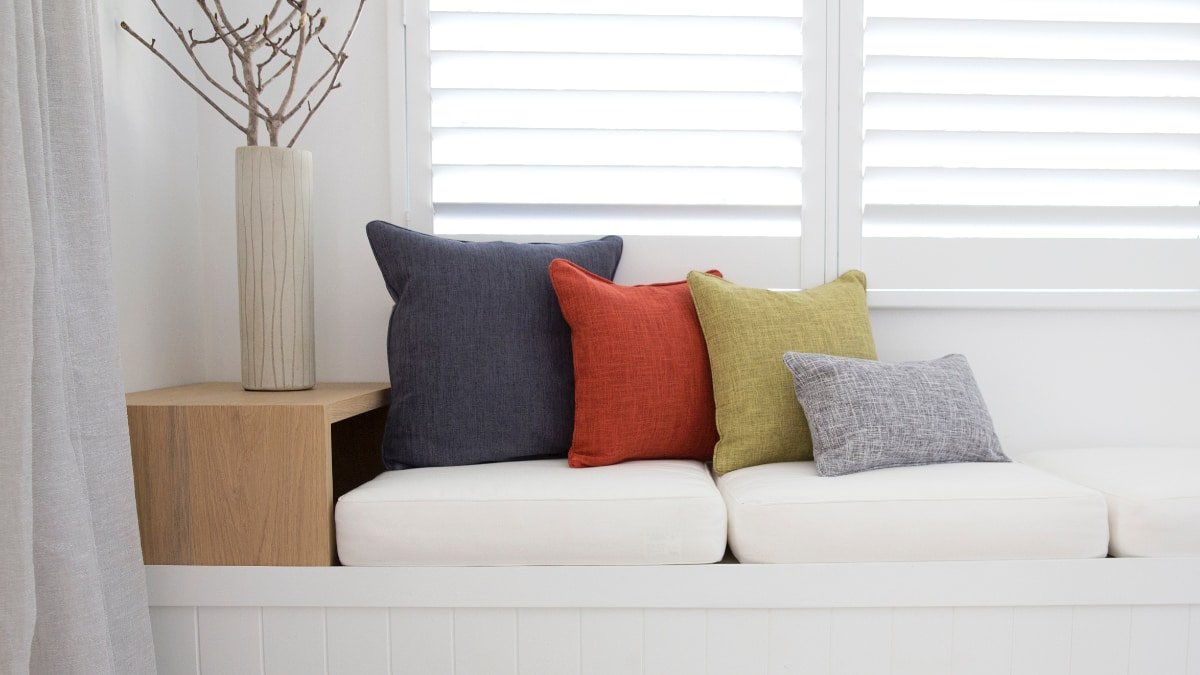 What colour is your sofa?
How to match cushions to sofa colours is an important consideration when revamping a room. To keep within the desired ambience and character of a space, the colour of your sofa will determine what colour cushions to use.
Often, not matching your cushions to your couch gives the scheme a less decorated and more organic vibe. Bold hues pop against a light canvas; the same way patterns stand out against a background of a solid colour.
That being said, with a plain light neutral or muted pastel coloured couch, you may want to opt for a bold cushion collection to spice up the look. However, it's all right to build a collection of light neutral cushions around a muted sofa as long as both are in a colourway similar to each other, or if you're using a variety of patterns and textures to produce an interesting toned-down and tactile finish.
Similarly, if the fabric of your seating is one-tone (whether white, beige, grey, navy or black), this is a great way to introduce patterned cushions. Throw in striking geometrical and floral shapes that you might not otherwise incorporate. If you're working with a vibrant, crisp seating (pink, red, teal or green), you can either keep the colour palette constant by incorporating equally bold and bright cushions to give a sense of life and vivacity to the overall scheme — or choose something more subdued to contrast the vivid shade.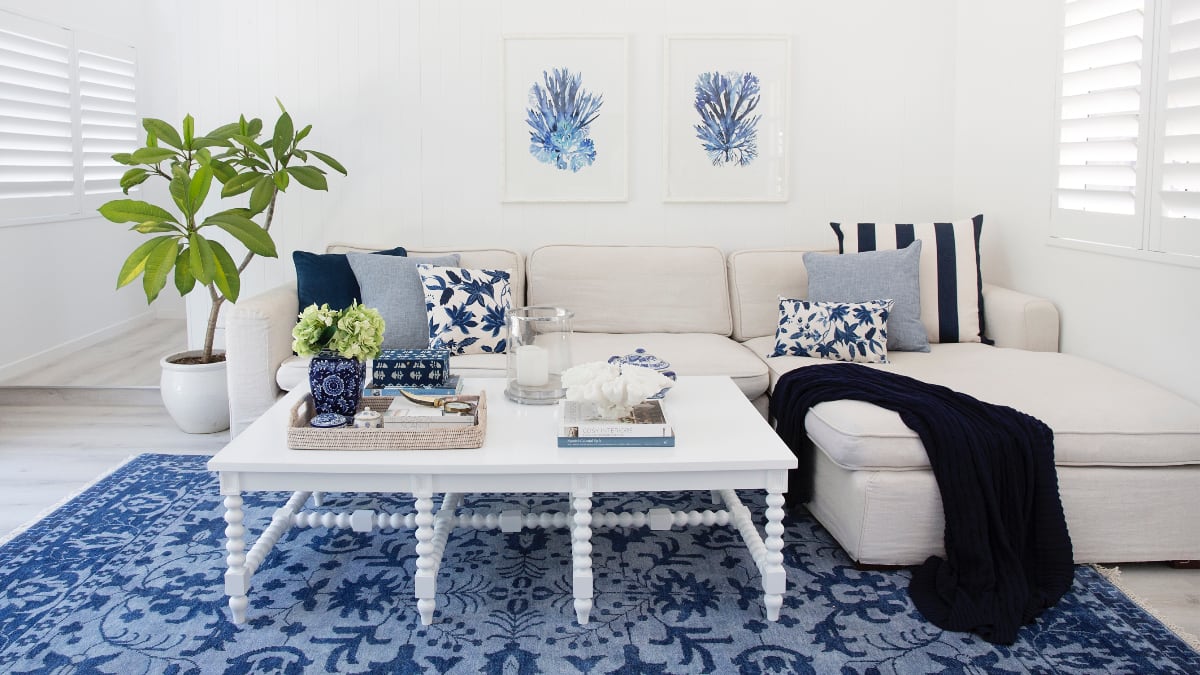 What style is your sofa?
Wondering how to match cushions to sofa styles? A more contemporary sofa will get the most impact from cleaner neutral couch cushions in pairs of complementary shades. Finishes can be in very light to dark tones, sophisticated and well-designed.
A traditional and more structured sofa benefits from simple with no more than two different patterns at once, or solids of white, sandy beige, brown, navy or black with embellishments like fringe to lend a shot of timeless flair. Simple, versatile, stunning neutrals and soft pastel cushions offer a versatile approach to dressing a Scandinavian style couch.
A modern sofa can be adorned with geometric cushions in a monochromatic palette — think black and white prints on a black or navy couch. On the other hand, to deck out a sofa with an eclectic or retro profile, consider plenty of viable colour coordinates if you ever feel like getting wild.
What is the rest of your space like?
Cushions help pull all the other elements of the room together. Colour choice can be based on the look you're trying to create and other items that make up the entire decor scheme: light fixtures, artwork, sofa, accessories and more. It's a seldom considered aspect of how to match cushions to sofa designs.
If your room already has a lot of pattern play, say a patterned couch, dramatic curtains, or an area rug in an intricate print, take your cushion fabric down a notch. But in a case where there is minimal colour in the living room, a look we love at Simply Cushions, opt for a mix of solid and patterned cushions in vibrant hues.
Accessorise with cushions in colour tones that match or are more muted to suit the style, elegance and bravura of a formal interior space. If you're dressing a casual, relaxed environment, you can be more playful with your colour choices — this could be a cohesive mix of solid bold hues and striking patterns. Pull this vibrant colour from surrounding patterned upholstery or decorative accessories.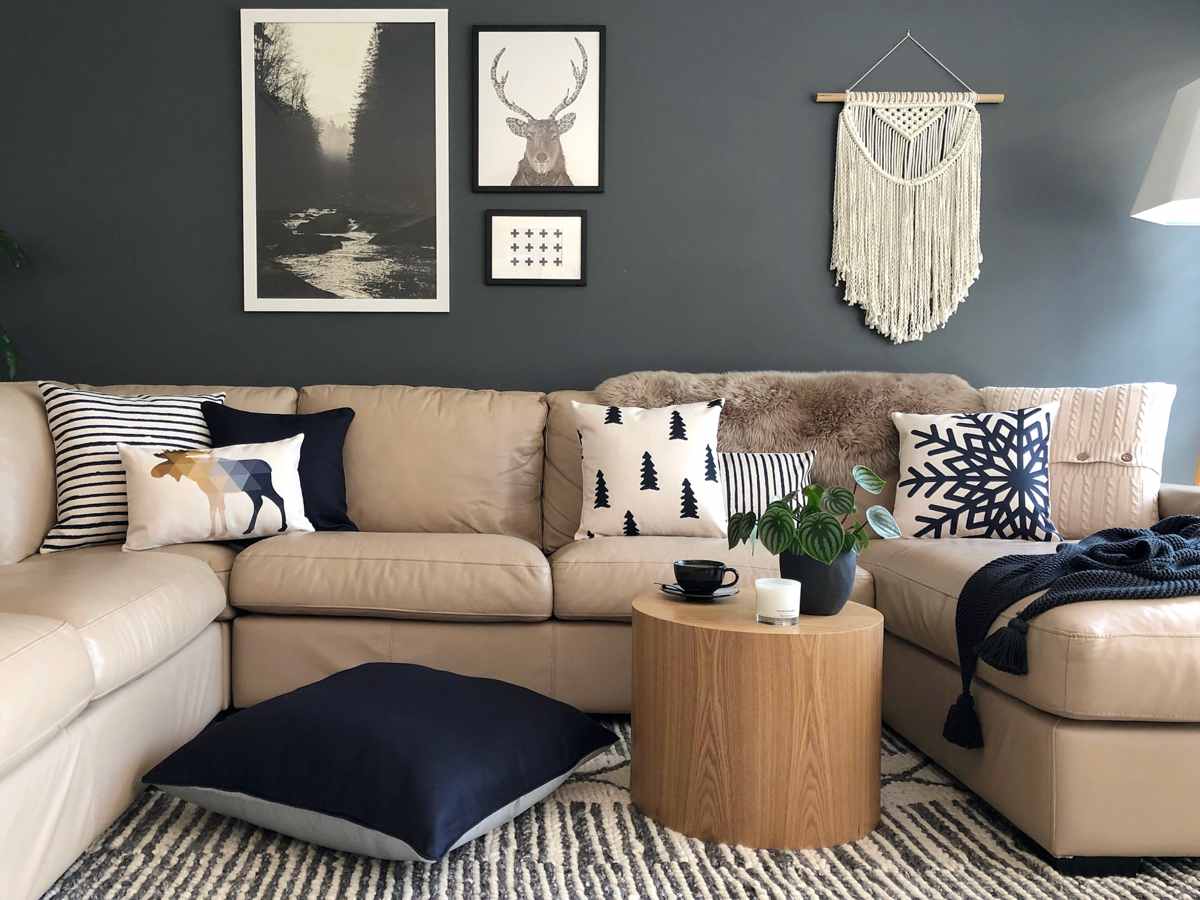 How big is your sofa?
In a similar way to matching colours and styles, the size of your couch also plays a contributing factor on the number of cushions to display. Unfortunately there's no simple answer to how to match cushions to sofa size. One can freely use varying numbers of cushions and still achieve a wonderfully creative and playful setting, or a sophisticated and rich atmosphere.
The key to getting the pillow arrangement right is to keep the sofa from feeling overcrowded, but rather, looking effortless and uncontrived. You want plenty of room to get cosy after all! Large block cushions are commonly used as outliners, and smaller, more striking designs, like our Hamptons style cushions, are placed at the front to create more visual appeal.
Large, medium and small-scale prints and varying cushion size will produce a well-balanced arrangement that gives a large sofa fluidity and movement. A larger corner couch allows you more scope — four cushions work well for a minimalist finish, a balanced look might accommodate eight, while a symmetrical display might utilise ten or more cushions.
On the contrary, too many patterns or bold solids can dominate an interior when placed on a smaller couch. Rather than opting for intense choices, using subtle hues with one or two pops of bold colour for your sofa with cushions is a perfect aesthetic balance between a small piece of furniture and vibrant decorative details.
An even number of two to four cushions will impart a sense of symmetry and order on a 2 seater couch — while three to six cushions make for a chic aesthetic on a 3 seater sofa.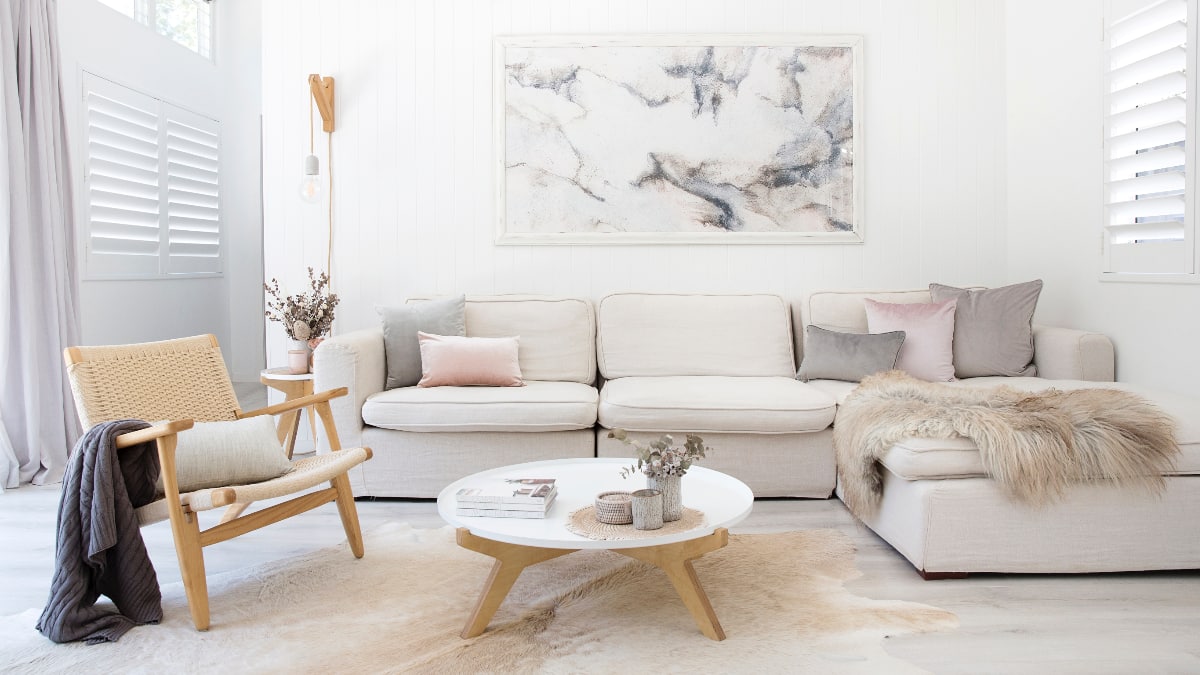 Mix and match like a pro
It has been said many times before that your interior style relies on cushions. Perfectly arranged cushions can make a sofa stand out and can make the living space feel that much cosier and inviting for guests.
It never hurts to invest in a few good quality pillow inserts as well so you can switch over the cushion covers when you feel like refreshing the space with a new colour palette. Keep this all in mind as you match the cushions to your sofa and decorate your space.
Use trending colours
Some of the more trending cushion colours today are neutrals like grey and yellow that can refresh a space without making it overly feminine. Other trending colours to consider are mustard, seafoam, sage green and beautiful terracotta cushions. A brown, taupe, or beige sofa, for example, would look great with a collection of sage green cushions in different shades and patterns.
If you go for seafoam cushions, soft corals, blush pinks, and ivory white make for amazing accent colours. So, if you have a seafoam sofa, then any shades of these will make great decorative throw pillows that pop and stand out.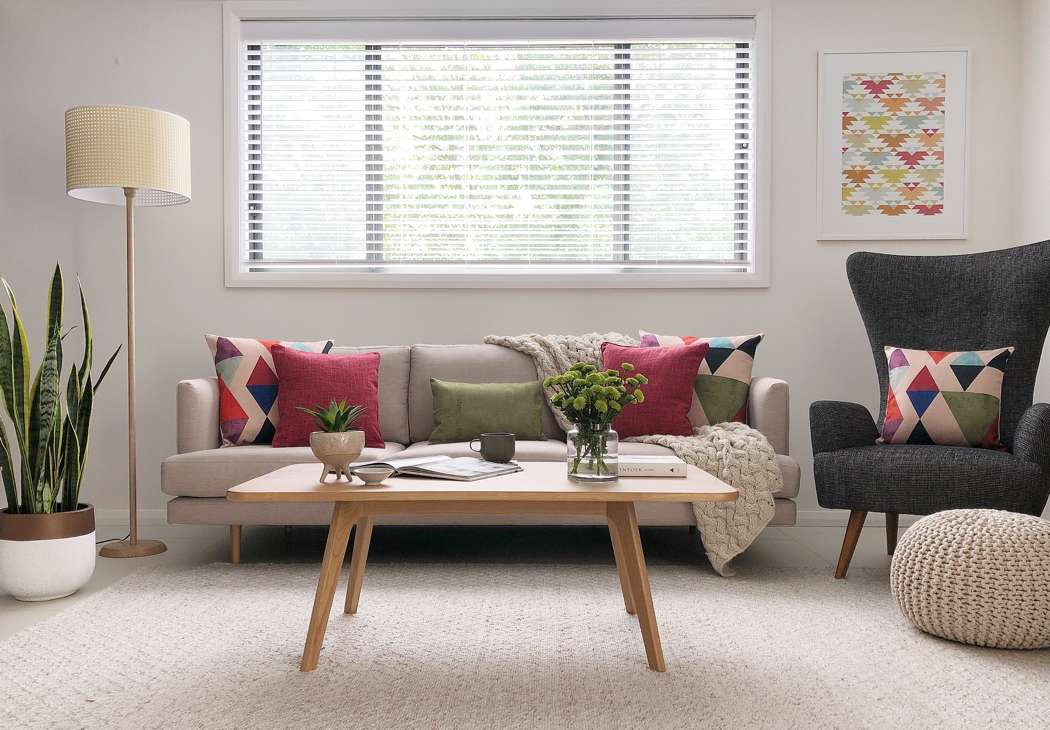 Create some contrast
Think more about horizontal and vertical lines when matching your cushions to the sofa. If you have more narrow spaces to decorate, think of these lines can play with the eyes. Pair some plain, solid colour seat cushions with patterns to create a balanced and refined look. Browns, tans, and other neutral and earthy tones like beige cushions work great against a darker sofa and more natural elements in the space.
So, no matter which decorative throw pillows or scatter pillows you choose for your sofa, make sure they are something you love and that falls in line with your style.
Remember, you can always purchase pillow covers as well for those times when you want to stray from your usual colour scheme and experiment with something new. Pillows and blankets are definitely two of the easiest and most affordable ways to change up your style on a whim.
Happy styling!
Simply Cushions Team