We've created this handy guide to help keep your cushions from us clean and in great condition. Check the label to see what type of material your cushions are made from.
Getting started
Cleaning cushion covers is one of those jobs we tend to put off. Not only is it a nuisance, but many people are unsure how to go about it and are often worried about ruining them.
Short of throwing your cushions out and starting again (which can also be fun), cleaning cushion covers is something you will have to do.
This guide will give you all there is to know about cleaning cushion covers but it is focussed upon removable covers. If your cushion covers are non-removable then we have some other helpful tips and advice here.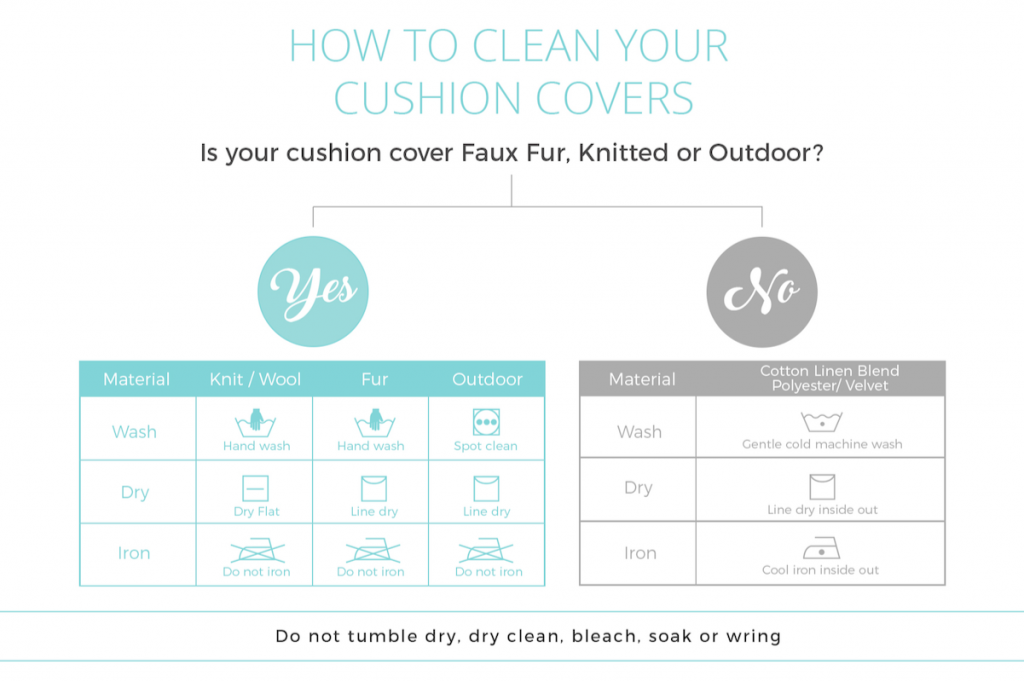 How to machine wash cushion covers
Machine washing covers is the easiest way to get them clean. Always check the label to ensure you can wash them. The cushions from our store that can be machine washed include our cotton linens, polyester, velvet prints and velvet plain.  
Steps for machine washing:
Drop them into your washing machine

Select a cold water wash

Select the most delicate cycle available (gentle or hand-wash)

Add some mild detergent

Press go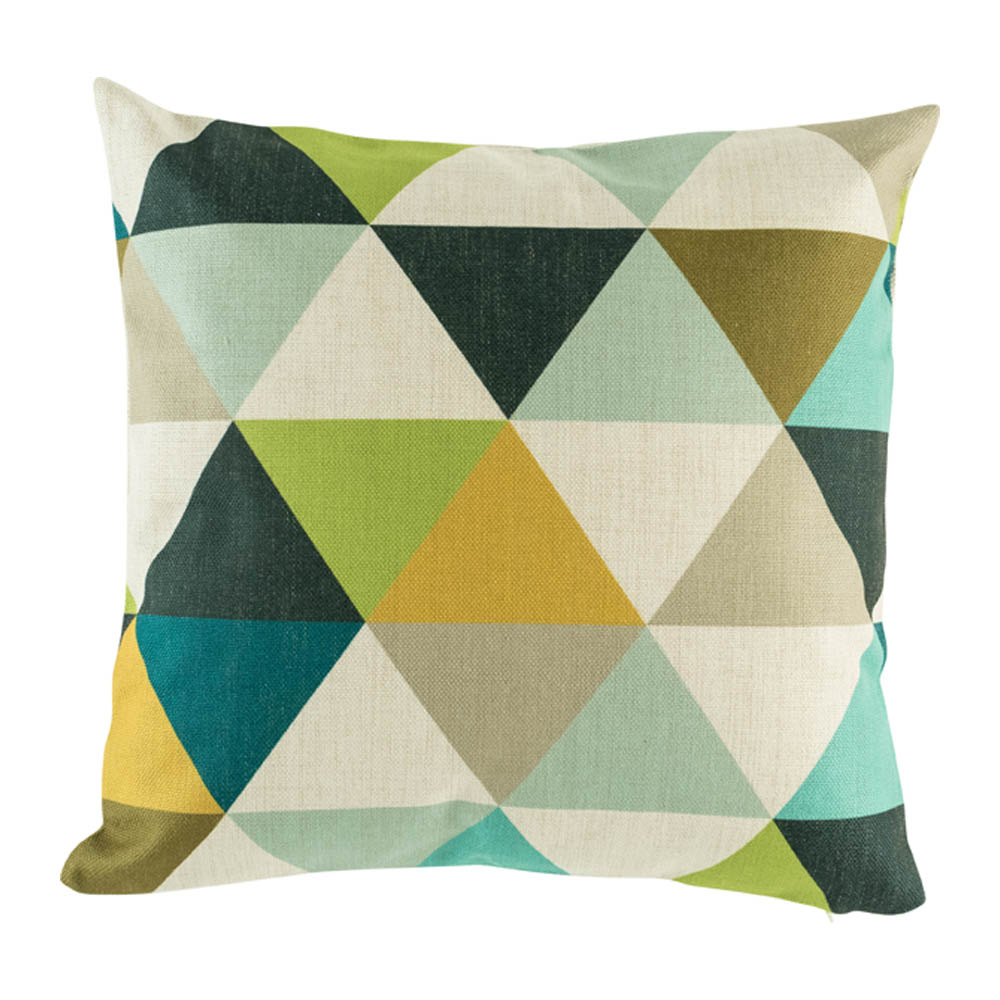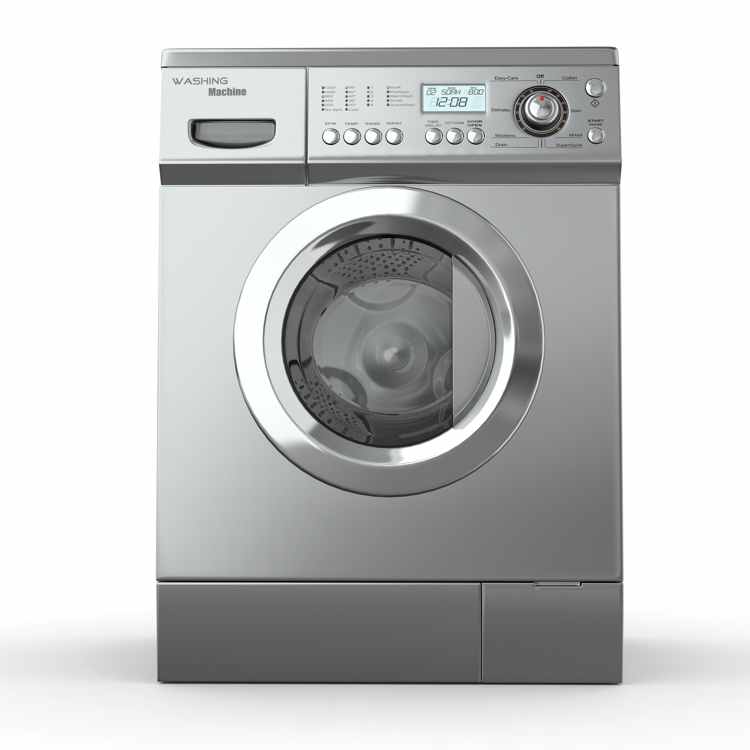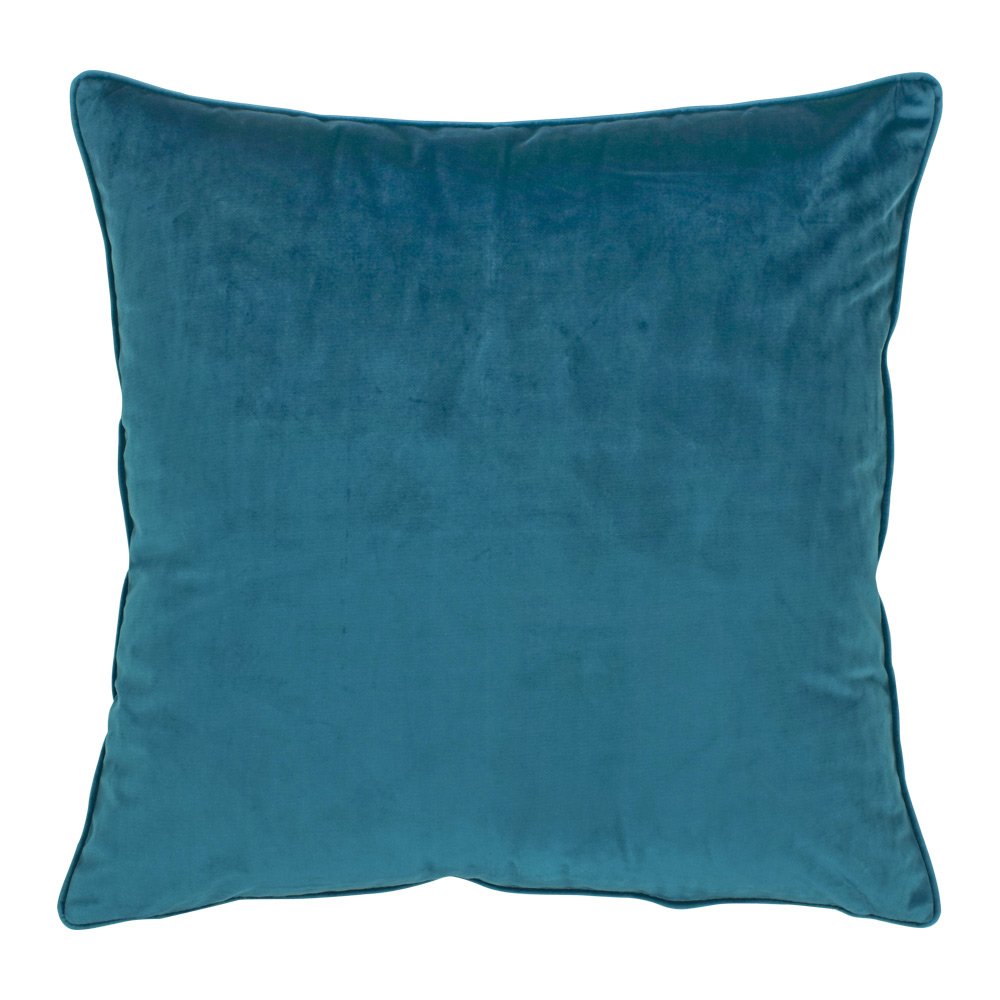 How to hand wash cushion covers
If your covers have delicate patterns or material then hand washing them is best. If your cushions are different colours then make sure you wash them one at a time. Hand washing can be one of the most effective ways of cleaning cushion covers.
The cushion covers from our collection that you should hand wash are our faux furs and knits.
Steps for hand washing:
Fill your laundry tub or basin with lukewarm water.

Add some mild detergent and mix the water around.

Add your cushion cover and submerge it into the water.

Gently knead it with your hands for a few minutes and focus particularly on any stained areas.

Empty the basin and refill with clean water.

Rinse thoroughly and squeeze it gently to release the water. Do not wring it out because it can cause it to change shape.

Repeat this step until you feel all the detergent has been removed.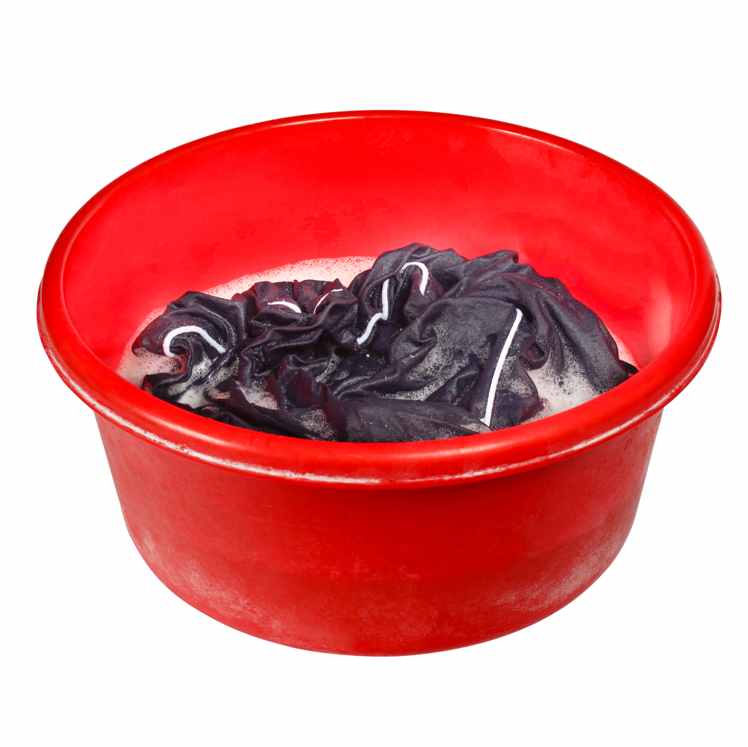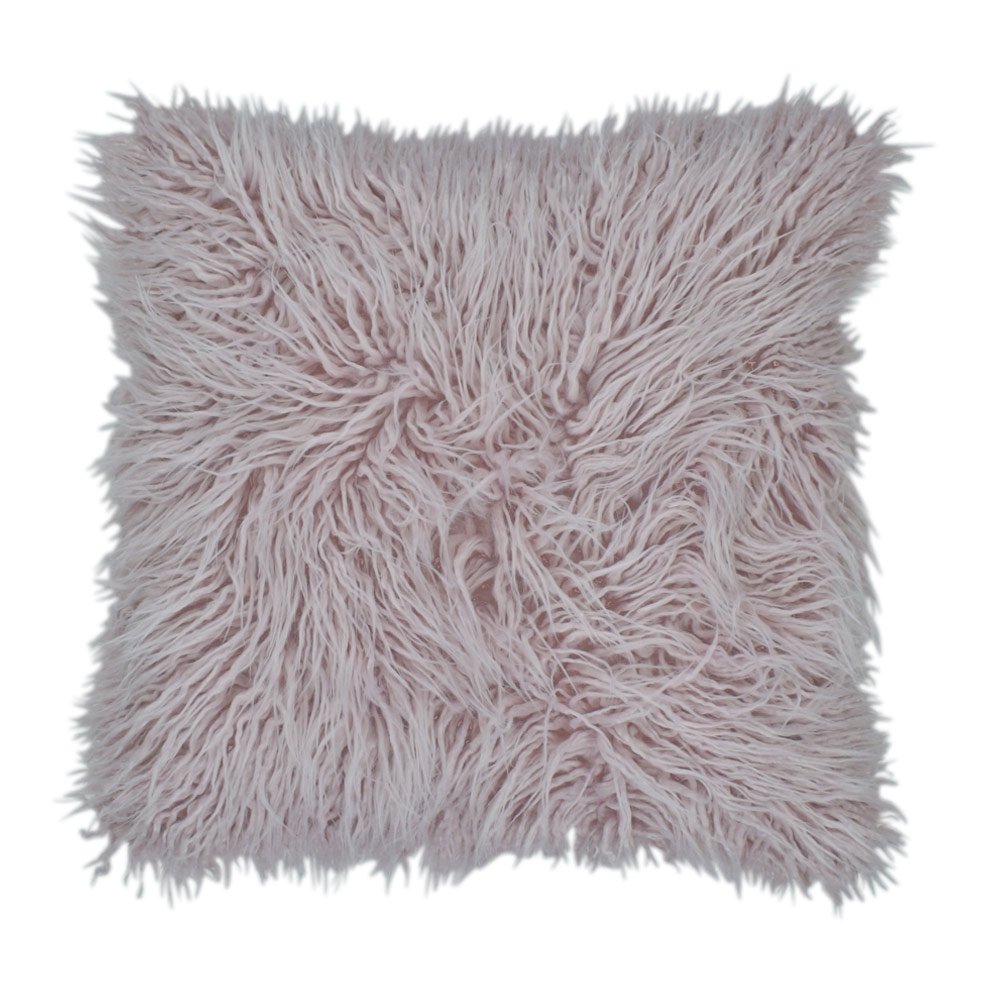 How to spot clean cushion covers
Spot cleaning is best for more heavy duty outdoor cushion material or for when you've got a stain. You'll need a damp sponge and a dry cloth before you get started.
The cushions in our range that should be spot cleaned are our outdoor range.
Steps for spot cleaning:
If the spill has only just occurred then grab your vacuum cleaner and use it suck up any of the stain that is not firmly lodged.

Use your iron in steam mode to then steam the stain. This will loosen up the particles and make it more responsive to treatment.

Use the damp sponge with some water and gentle detergent or soap to dab the stain. Never rub it, but blot it to try to dislodge the particles.

Press the stain with the dry cloth or paper towel to remove the stained particles.

Repeat as necessary.
If the stain is not removed by water and gentle detergent or soap then you may need to use something a bit more heavy duty. What you should use depends on what the substance is that has been spilt. Do some research on the specifics but we can recommend vanish.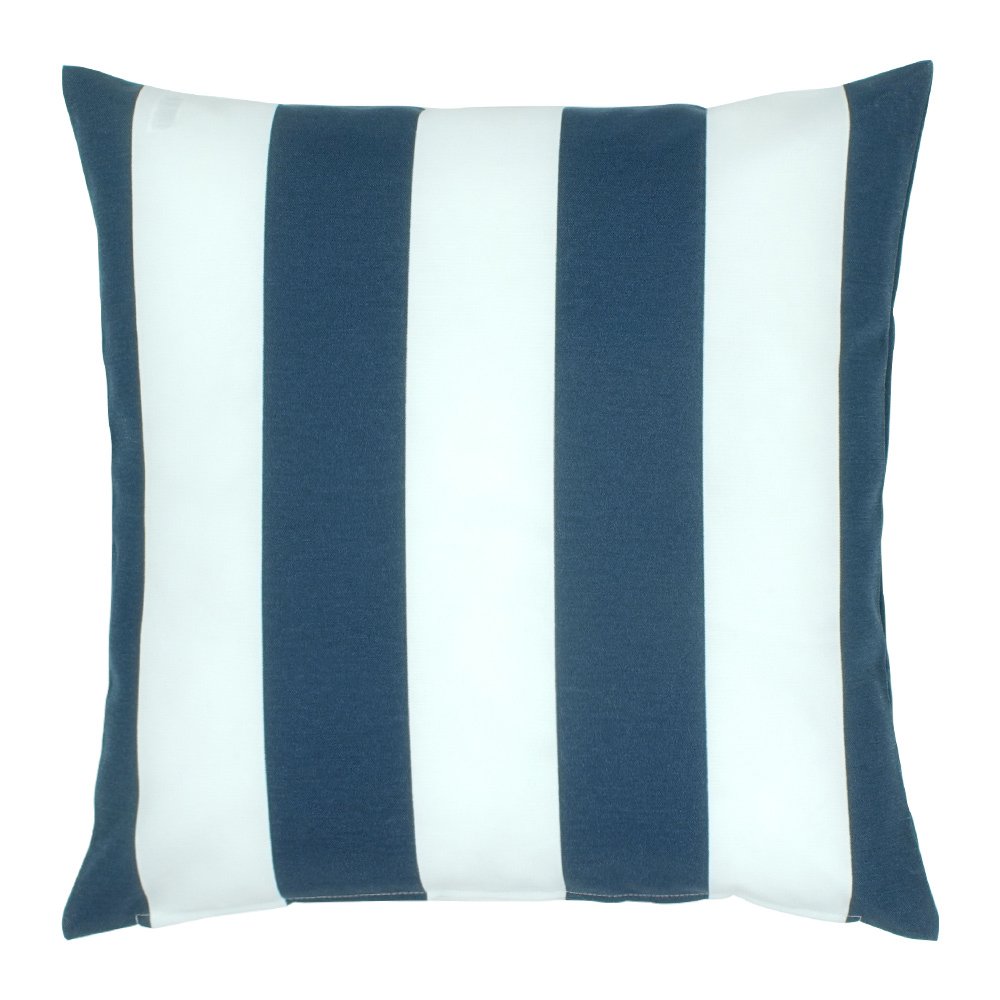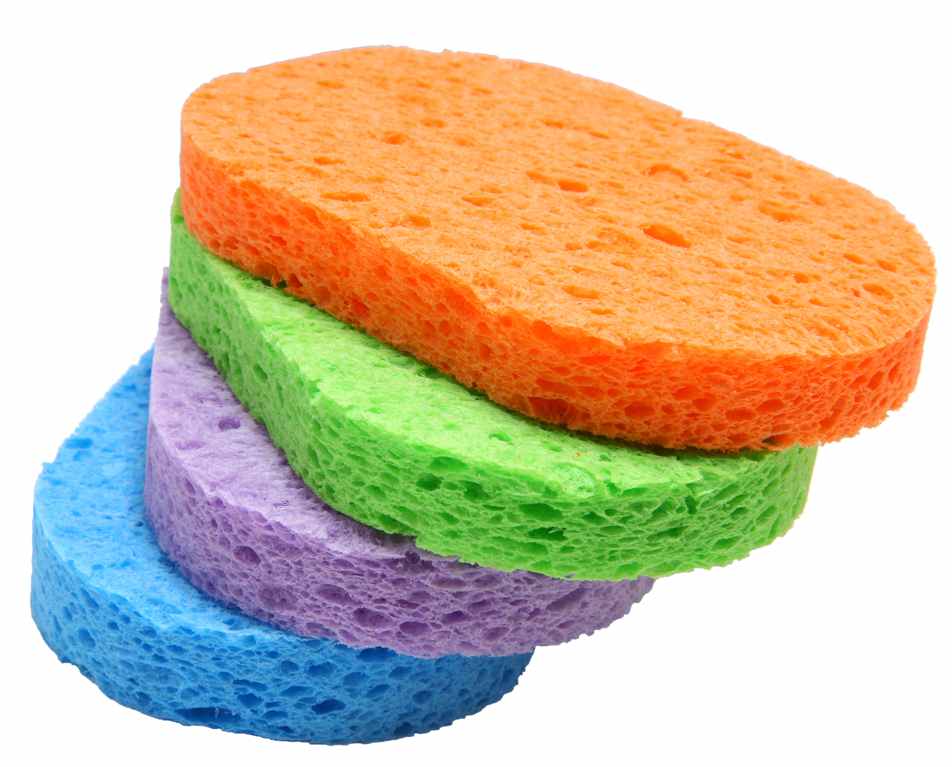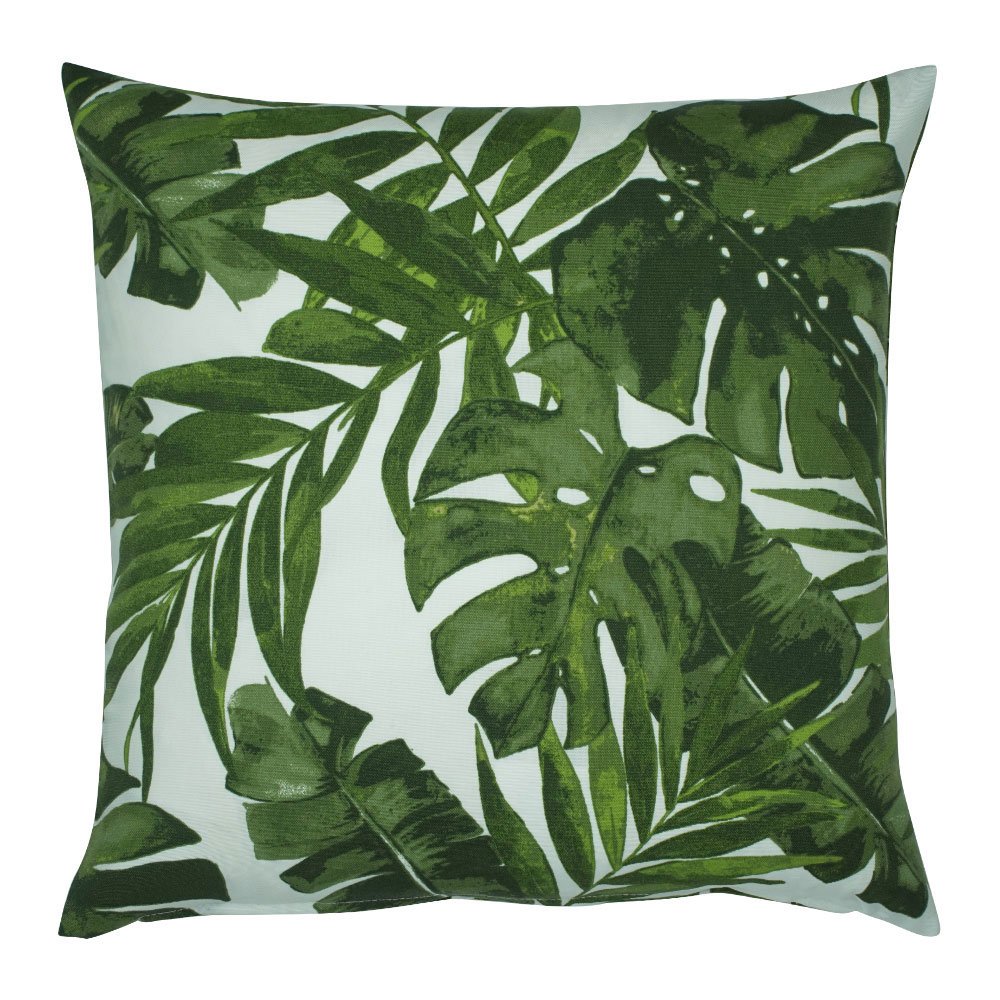 How to dry cushion covers
The majority of cushion covers can be line dried but it's always recommended to turn them inside out before drying them to avoid the colours fading in the sun.
If you have a cushion cover that will stretch easily, like our knitted cushions, then it's definitely best to dry these flat. Find a spot in the shade and dry them laying on a flat surface. It won't be nearly as quick but you'll keep the shape of your cushion cover which is the most important thing.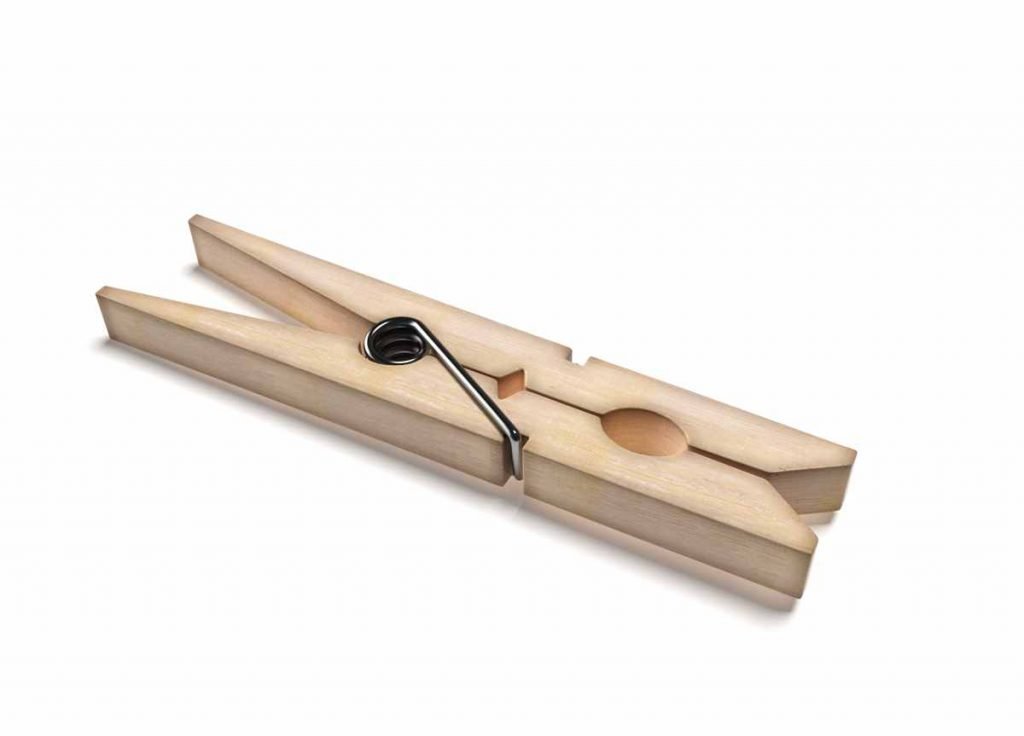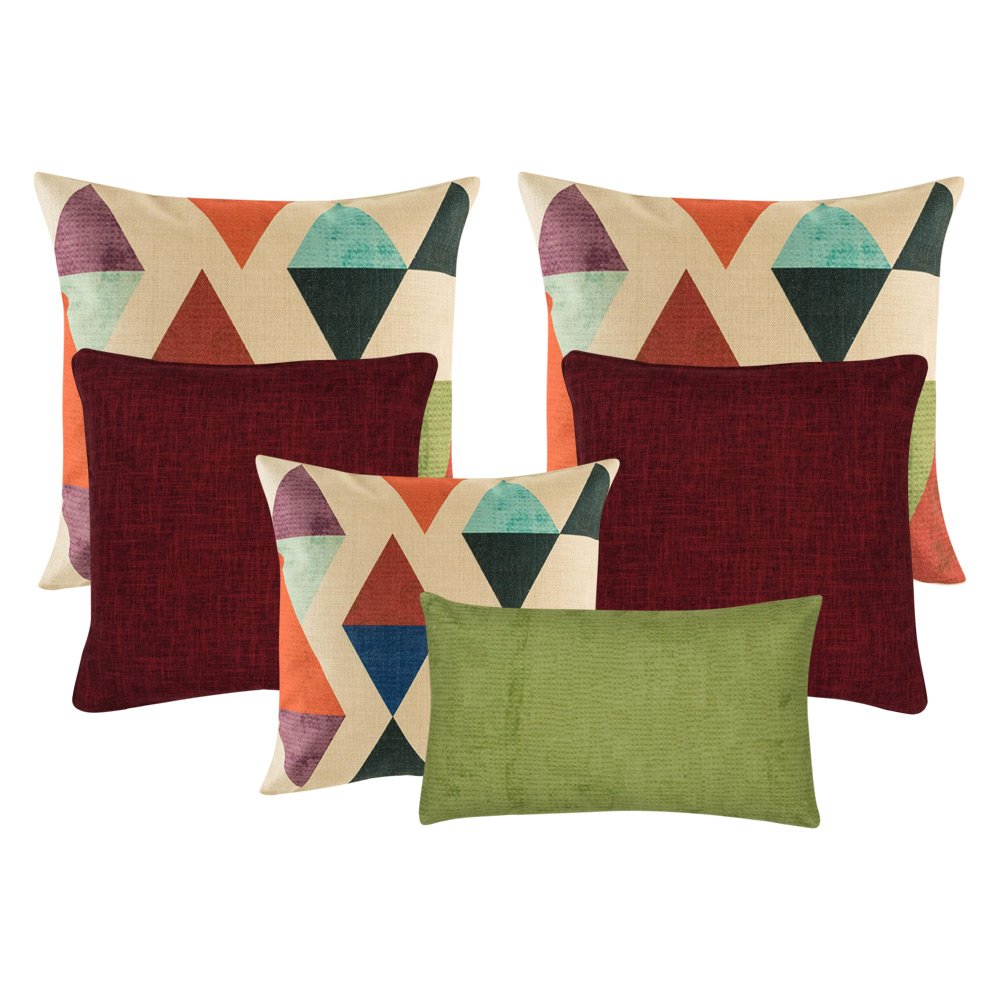 How to iron cushion covers
After a wash you'll most likely want to iron your covers but it's important to check the type of material before you do. Anything like wool, silk or outdoor cushion material like olefin should not be ironed as it can easily ruin the material.
Other more hardy material like cotton linen or polyester can be ironed with a cool iron but it's always best to iron them inside out. If they have a print on them, definitely avoid placing the iron directly on the print.
If you've tried everything above and all is lost then you may need to start again. Be sure to keep hold of your cushion insert and just replace the cover. Luckily you, you're in the right place to find some new ones!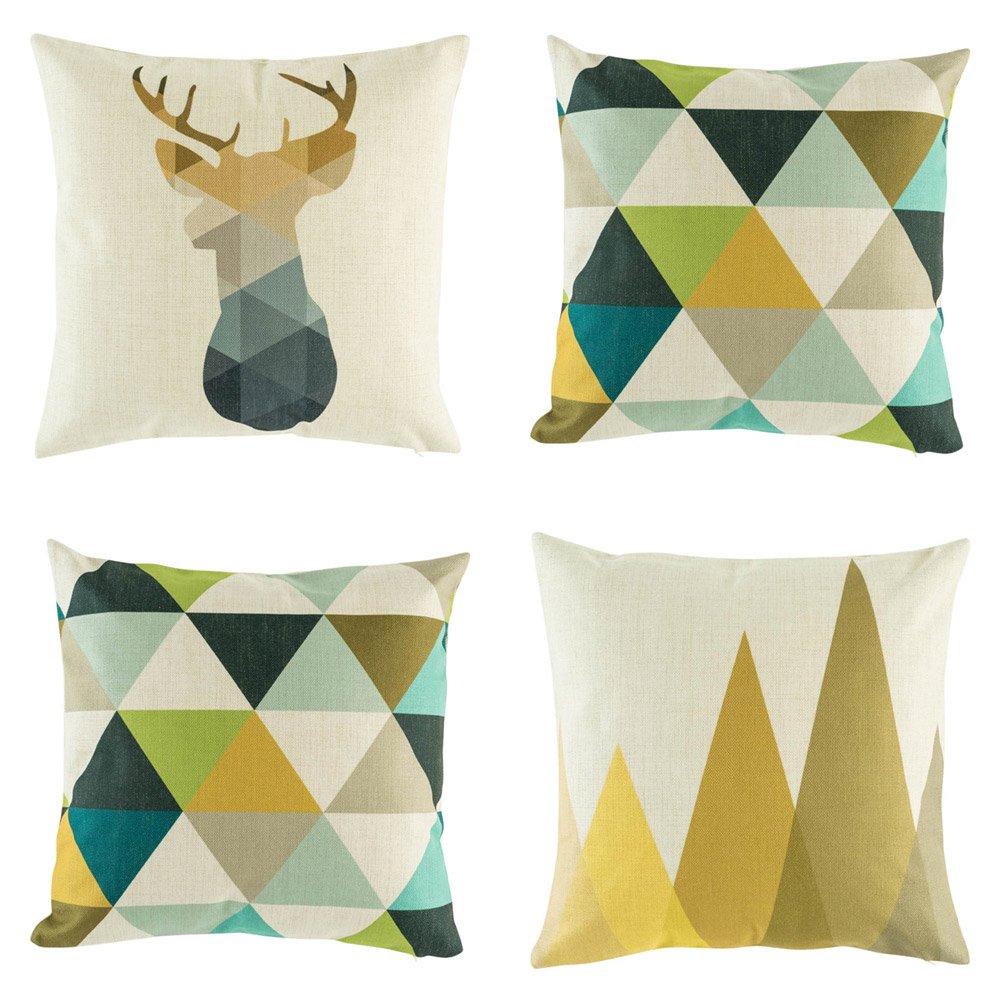 Happy styling!
Simply Cushions Team