Choosing new cushions for your home can be an exciting but at times daunting experience. We've put together a few tips to help you through the process.
Using throw cushions is a simple and yet stunning way of sprucing up your home interior. They are an easy accessory to use for added colour and textural interest; and by simply switching things up, you've got yourself an updated interior style.
Cushions have different dynamics and there are a number of design elements you need to consider when shopping for your next collection including; shape, size, colour and texture. Below, we've got a few tips on what to consider when choosing cushions for your home.
Find the right size
When choosing throw cushions, you may want to consider the size and the purpose for which they are meant.
Selecting the size you want should be in harmonious balance to the size of the bed or sofa on which you will place the cushions — so as to neither dominate nor look insignificant.
You do not want to cram a small sofa with large sized cushions. Similarly, you do not want small sized cushions that seem to float aimlessly on a huge couch.
Standard square throw cushions are the most common size in Australia and at Simply Cushions, we have them available in the following sizes: 45 x 45cm, 50 x 50cm, 55 x 55cm and 70 x 70cm. The smallest: 45 x 45cm rests neatly on most sofas, single chairs and beds.
The size sits just below the top of the back cushion sofa of a standard back height while a 50 x 50cm sits just in line with the top of the back of the sofa and a 55 x 55cm will sit just higher than the back of the sofa.  When square cushions are paired together, they create a cohesive and balanced look.
The smaller rectangular cushions measure 30 x 50cm and work best on statement side chairs. They also look pretty when overlapping in front of 45 x 45cm square cushions. Rectangular cushions are generally used to complement, contrast, or bring out the colour or pattern of the larger main cushions.
The largest of the square pillows, work really well on your ground surfaces and measure in at 70 x 70cm. They look stunning when used as decorative accents — they lend a casual and relaxed feel and tie the look of the room together.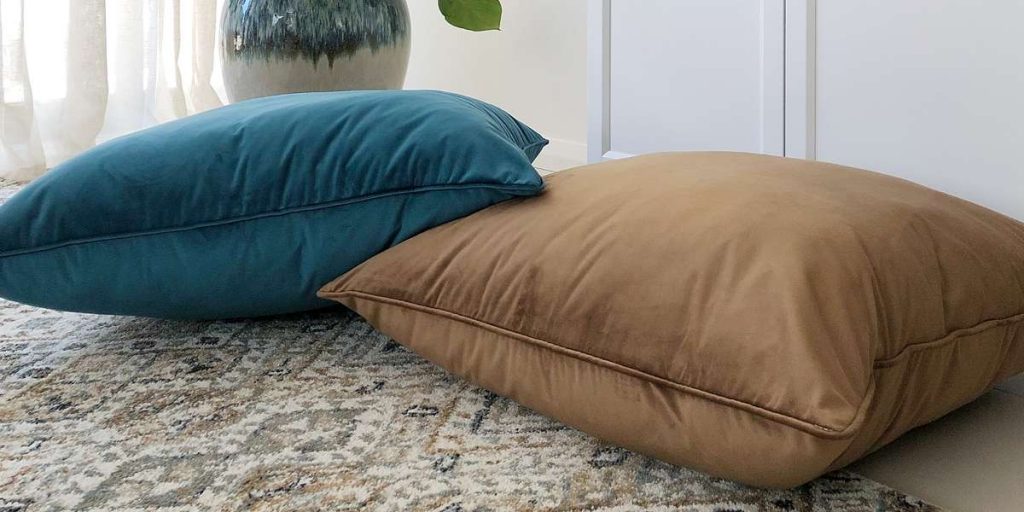 Choose the right inserts
There are different options available when it comes to cushion inserts. Your choice may be greatly influenced by the price and quality. Polyester cushion inserts are a good option and more affordable but also stiff — which means they hold their shape but look less plush. 
The softer the fibre the more expensive it may be as it will have a similar feel of down inserts. Another upside is that the material is non-allergenic, odourless and easy to wash.
Down and feather cushion inserts are the crème de la crème of fillings and make for comfortable and opulent cushions. These qualities make them the most expensive. The material is 100% natural and made from duck and geese feathers.
Cushions with down inserts offer plushness and squish that exudes warmth and feels cozy. However, these cushion inserts are difficult to clean, need constant fluffing and shaking, and they can be quite expensive.
The size selection of a cushion insert will depend on whether you prefer a full and plump looking cushion or a flat and cushy look instead.
For more volume you may want to choose an insert that's 1-5cm larger than the intended cushion cover. Whereas for a flat look, an equal size of the cushion cover and insert will do just fine.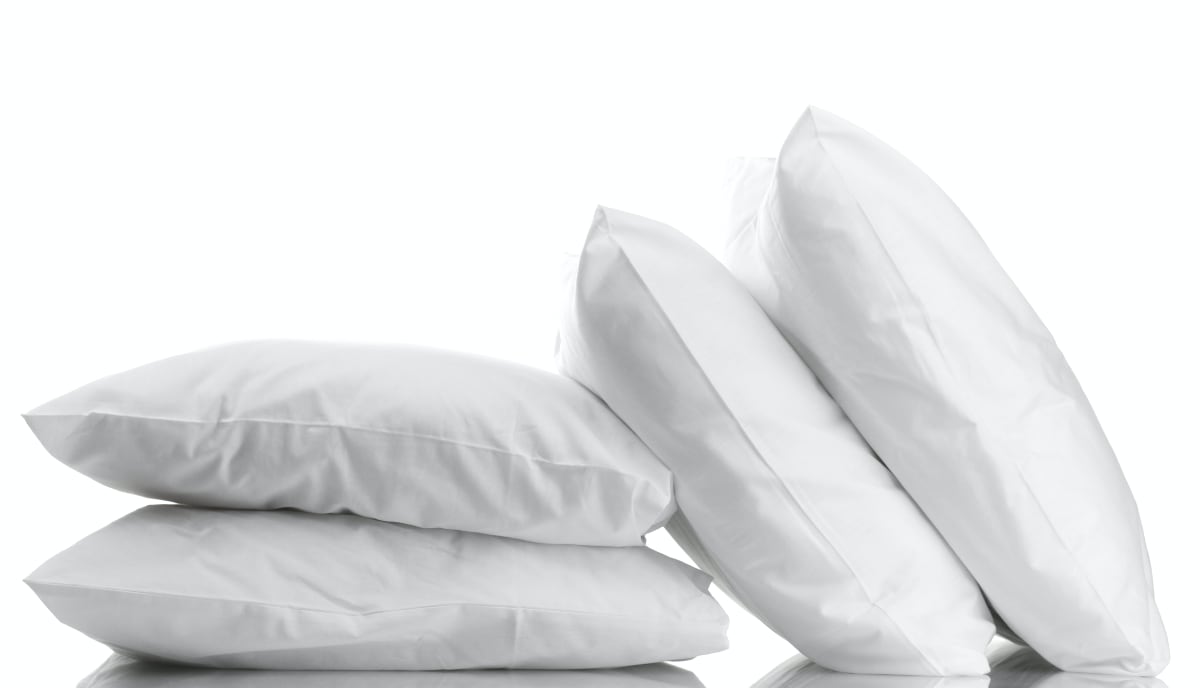 Decide on colour and design
Throw pillows can accentuate the interior of a room and help elevate your space by enhancing the colours and patterns of the surrounding furniture.
Choosing solid colours or geometric patterns is a personal preference, however they should be able to maintain a unique touch and add character and personality. 
Creating a feeling of continuity and flow in an existing style is equally important; for example, cushions with patterns and prints can bring liveliness and visual interest to a minimal theme — without them, the room would otherwise look too sterile and boring.
Similarly, a busy room will look better and more grounded with solid throw cushions.
Consider your cushion materials
Indoor cushions have a material soft enough for indoor use. Although the fabrics are made differently, they possess similar qualities such as durability, easy wash, soft against the skin, and incredible strength.
These include fabrics such as cotton linen blend, wool, velvet, polyester and faux fur — they come in various textures, colour and patterns.
Outdoor waterproof cushion covers are a little harder and made to feel more durable, and weather resistant. They can obviously be left outside for much longer without causing damage. 
Outdoor cushion covers are made with thicker polyester weaves and have a protective coating that repels or resist water, moisture, mould, mildew, abrasion and sunlight.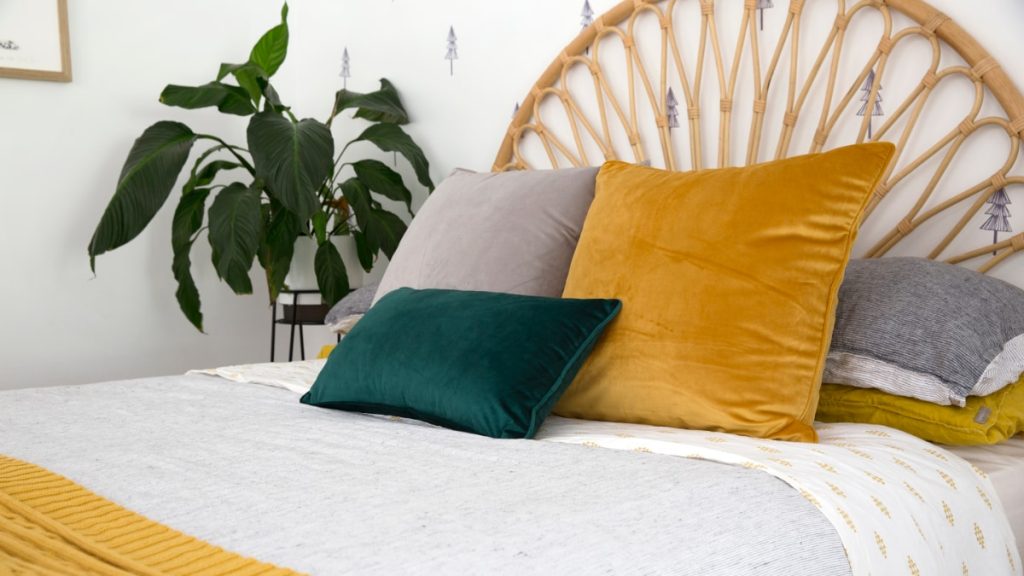 Consider your furniture when choosing cushion covers
Wood
If you have wooden outdoor furniture, you will want to search for outdoor cushion covers that are either waterproof or water-resistant. Look for materials that offer some UV and mould resistance to increase their lifespan. 
Wicker
For wicker furniture, you may want to pay closer attention to the pattern of the weave as you choose your cushion covers. Wicker furniture also usually only has a seat cushion and no back lumbar pillow. However, you can add one for added comfort.
Metal
This material is applauded for its durability and its clean and modern design. However, metal is a very slippery material which can cause your cushions to fall off very easily. When choosing cushion covers for this furniture, consider something that can fit more snugly or something that has ties to keep the cushions in place.
Plastic
For plastic outdoor furniture, you want cushions that can elevate the comfort factor. Most plastic furniture is on the lower end of the price range, which means that sometimes you are sacrificing comfort for affordability. The cushions you use will play a pivotal role in this instance.
Don't be shy playing around with cushion covers with different fabrics and textures as well that may also help keep them in place.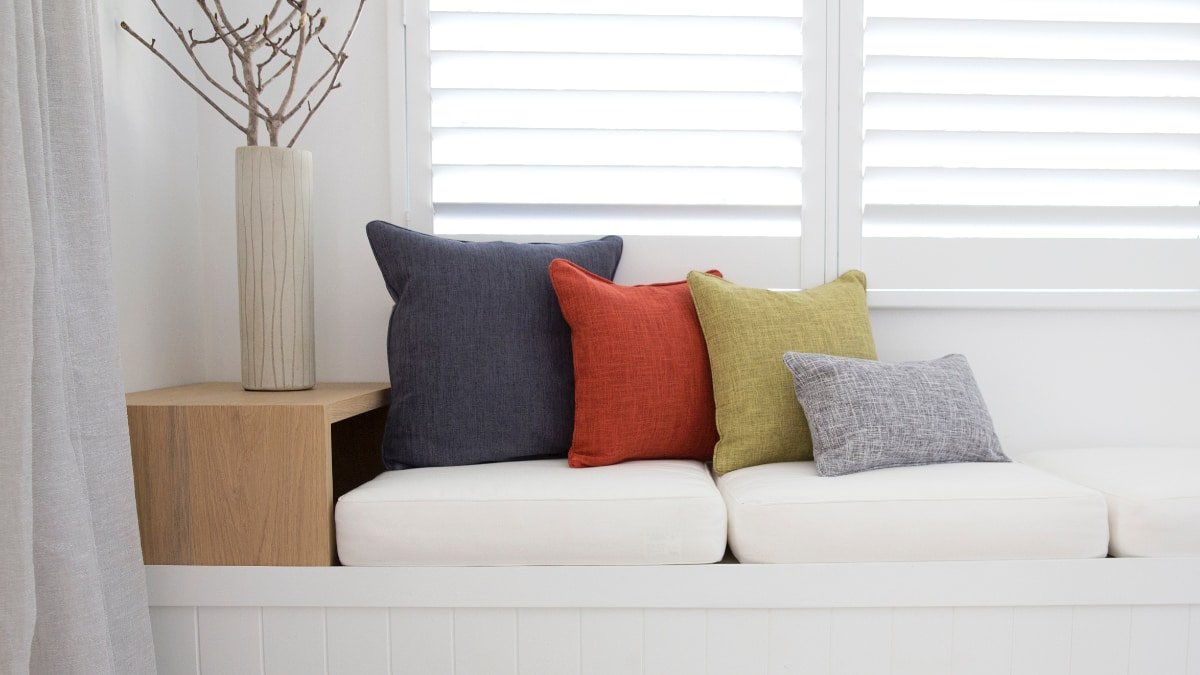 Reasons to replace cushion covers
Whether you are using your cushion covers for your indoor furniture or outdoor patio furniture, there may be times in which they will need to be replaced.
Outdoor cushion covers, for example, are made with materials that are meant to last, but there may still be issues with discolouration from sun exposure or dampness caused by the rain. All of these may prompt you to find replacement cushions and covers.
The following are a few reasons to replace your cushion covers.
Update your colour scheme
If it is time to update or refresh your colour palette, then you can easily accomplish this with cushion covers. It is a much more affordable option when compared to buying new cushions just for a different look.
Your cushions may still be in good shape, but your style tastes have changed. Using cushion covers allows you to redecorate without the added expense of purchasing all new cushions.
Cushions are damaged
If you find that your current cushions are in a state of disrepair, then it may warrant you purchasing a new set of cushions. Extreme weather conditions, for example, can damage outdoor cushions over time.
During the winter, it is best to store your cushions safely, so they keep dry and in good condition until the weather clears. Indoor cushions may also face wear and tear that will warrant new covers.
If the seat cushions in your living space seem to be in good condition because you followed this little tip, then you may find that all you need to do is replace the cushion covers that may be worn out and faded. If the foam in your seat cushions is in disrepair, think about getting an insert instead of replacement.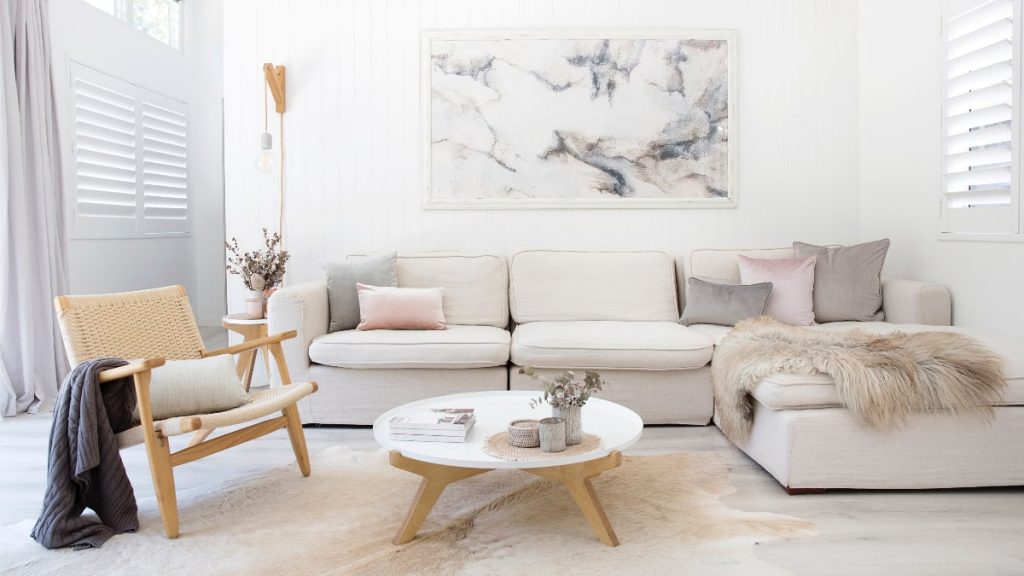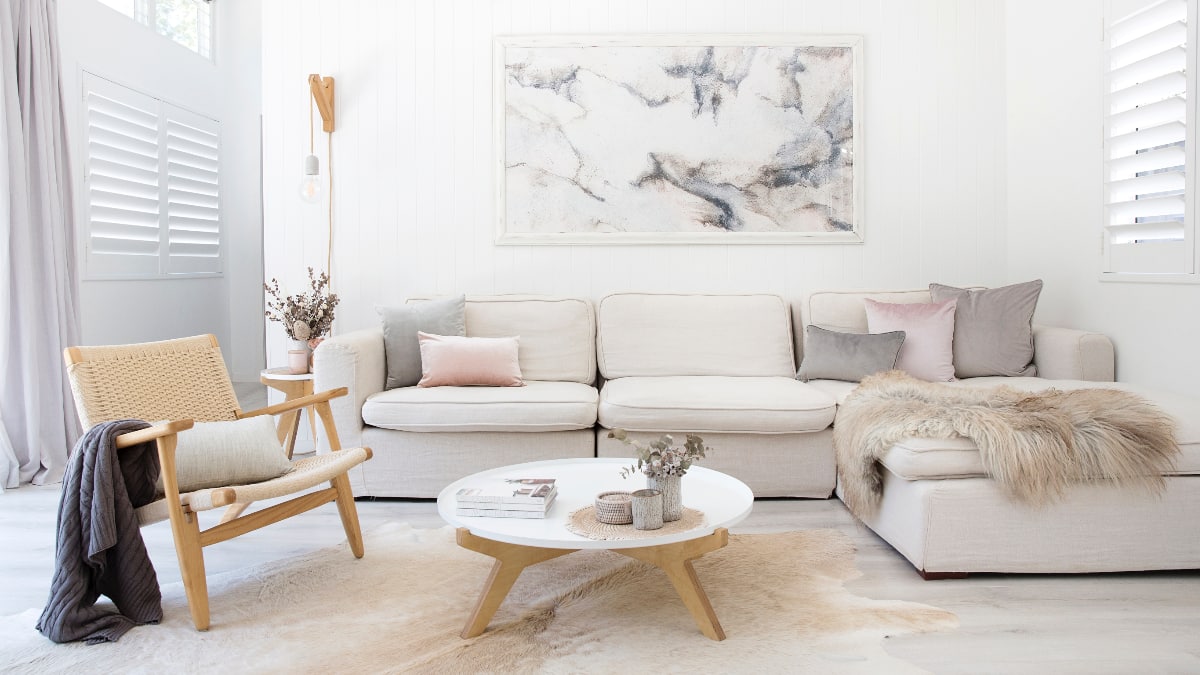 Happy styling!
Simply Cushions Team