Mixing up the fabrics in your cushion collection can add depth and texture to your space. Read on to learn more about different fabrics and the advantages of these.
The beauty of new seat cushions is that they enhance the colours, patterns and textures of an already existing decor scheme. However aesthetically pleasing your new cushions may be, it's equally important to consider the effect of your fabric choice and how it complements your room interior.
Types of cushion fabrics
Cotton linen blend

Polyester

Velvet

Wool or knit

Faux fur

Outdoor cotton
Cotton linen blend
These blended fabrics are natural materials and widely used in cushion manufacturing. Cotton linen blend stays cool and gentle on the skin, has a very crisp and smooth feel to it and is considered breathable and easy-to-care-for.
Cotton is durable, easily machine washed and dried and ages gracefully. Linen, which is made from flax plant, is strong, absorbent, has a lovely natural sheen to it and becomes softer with repeated washings.
Cotton linen blend cushion covers come in a variety of stunning colours and "fashionable" prints and patterns — perfect for a light, breezy summer vibe.
Our range of cotton linen blend cushions have a print on one side and natural coloured material on the back. They are by far our most popular cushion because they are bright, versatile and extremely durable.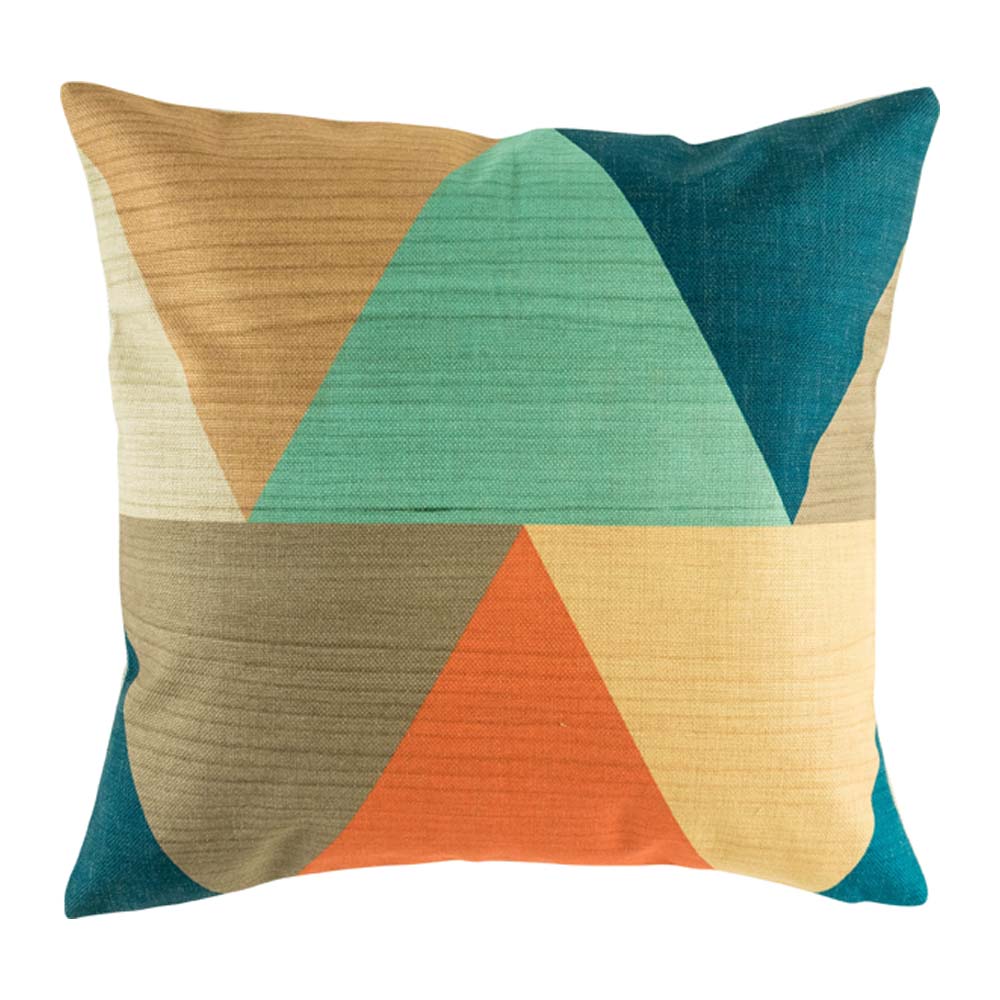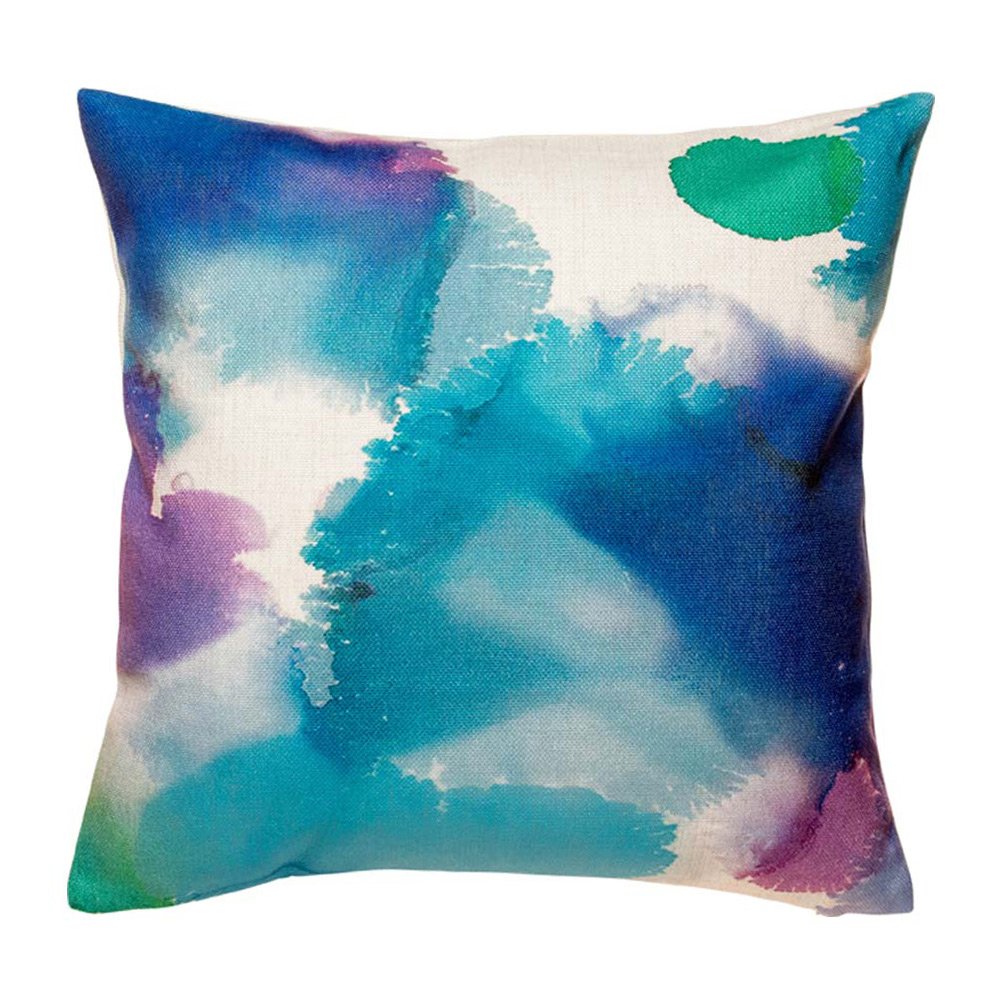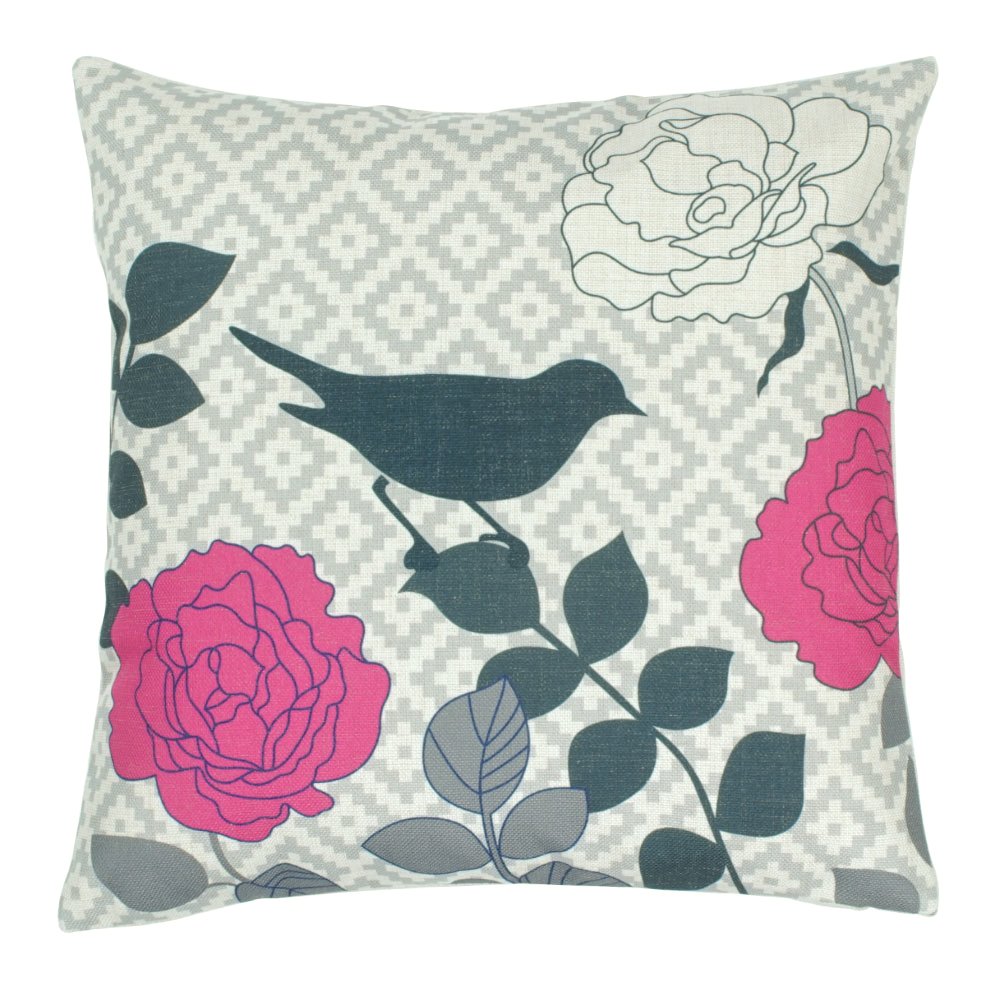 Polyester
A wonderful fabric that holds its shape and colour; polyester is a combination of various fibres and a popular fabric option for throw cushions due to its renowned wrinkle resistance, eliminated crushing and increased strength.
It's a unique and inexpensive material which lends warmth and durability, making it more than worthy of a spot in your home. Because it's easily washed and dried, resistant to stretching and shrinking; polyester fabric can be found in high-quality cushion designs suited for most interior spaces.
It's a stylish choice to upgrade your living space with new decorative throw pillows — and create any style that complements your taste.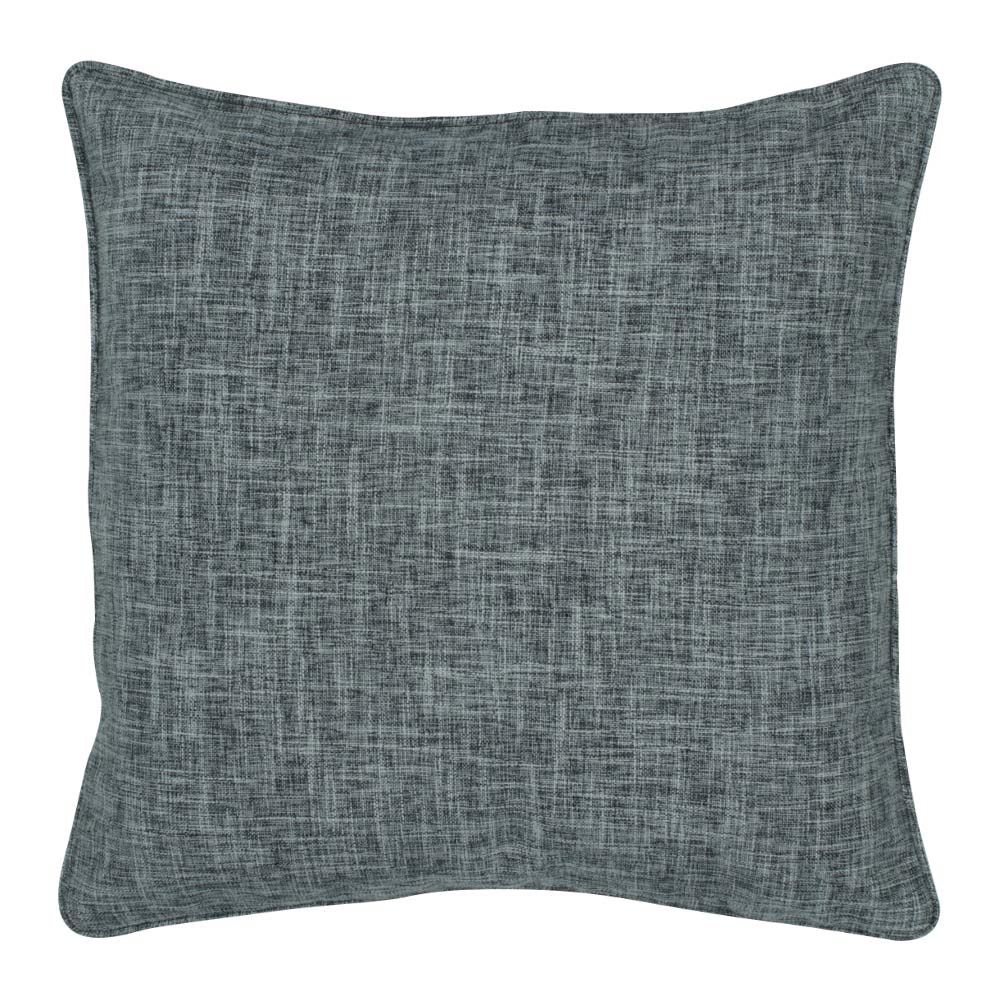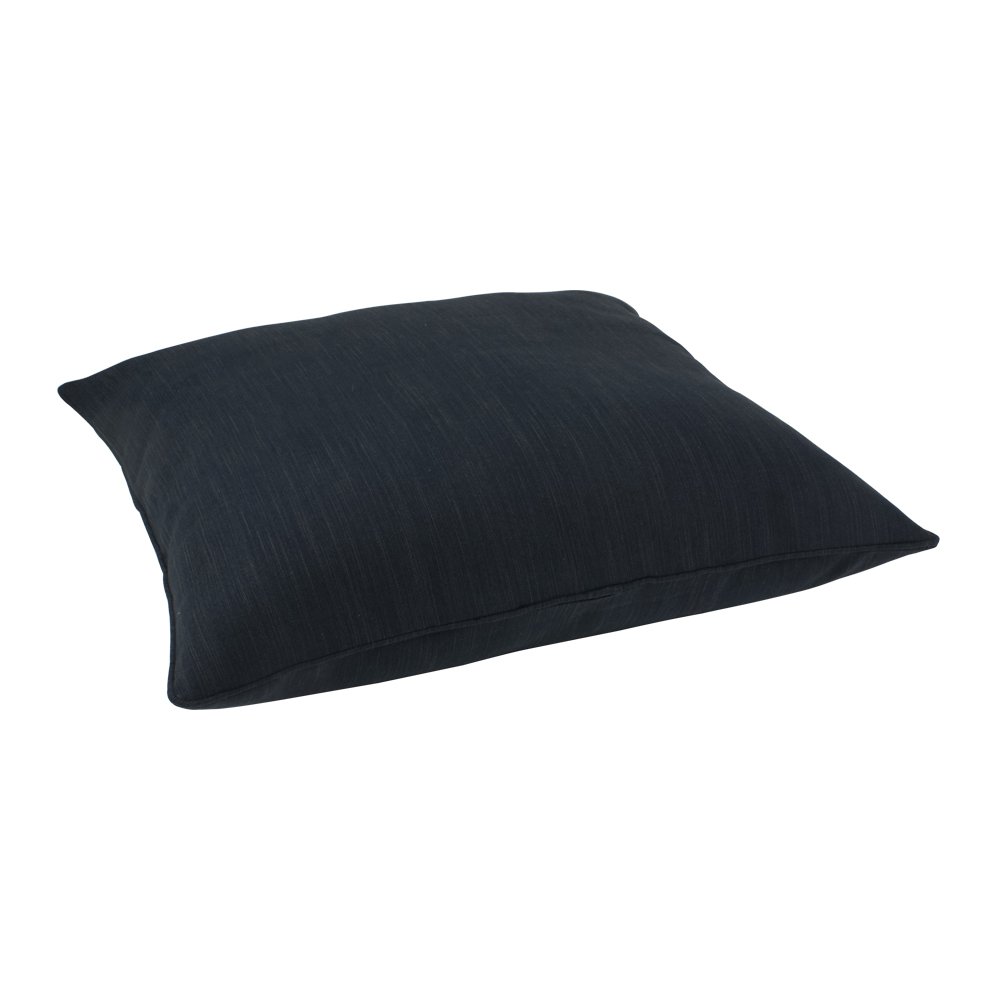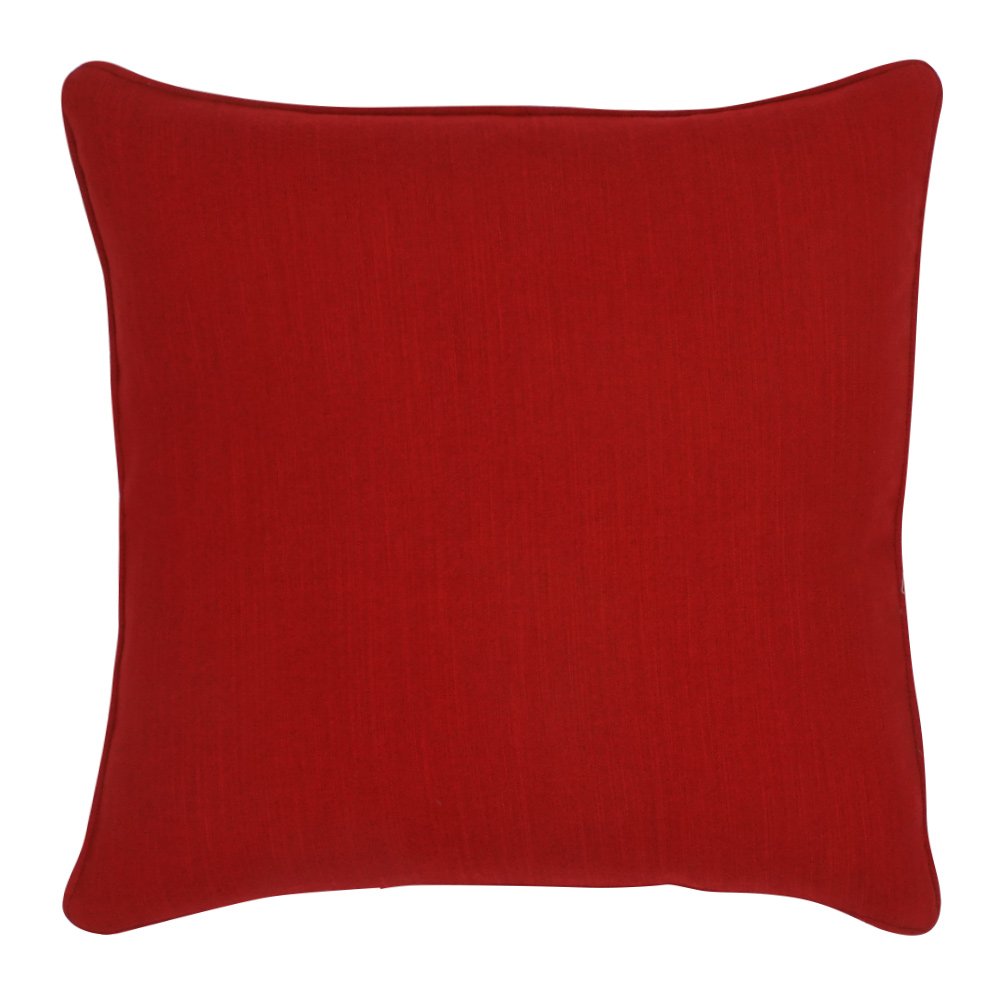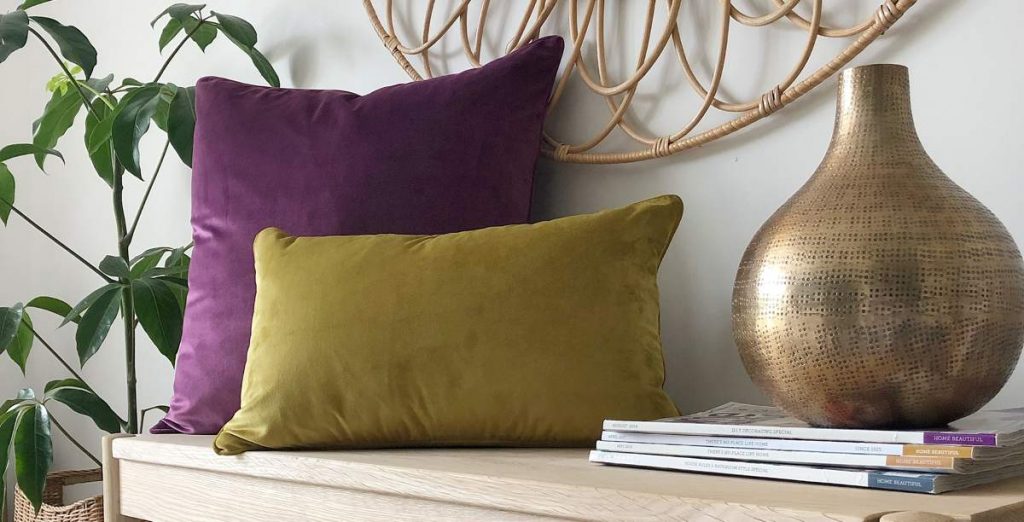 Velvet
Velvet is a woven, tufted fabric in which the cut threads are evenly distributed, which makes for its luxurious pile with a distinctive feel. It can be made from either synthetic or natural fibres; silk, cotton and more recently, polyester.
The material is extremely soft, and comes in deep, rich colours. Velvet can last for decades if properly cared for — it's durable, can be easily machine washed, and the fabric won't stretch or fade. It comes in plain and printed varieties, both suitable for throw cushion covers.
Incorporating velvet seat cushions can provide depth and dimension to an otherwise bare aesthetic and adds a flavour of softness when paired with other cushion fabrics such as cotton and linen.
Velvet cushions lend an elegant touch to a glamorous room, but feel equally at home in a relaxed and laidback setting.
Our velvet cushions come in both the printed velvet and solid velvet varieties. They are extremely soft and luxurious to touch making them the ideal accent piece.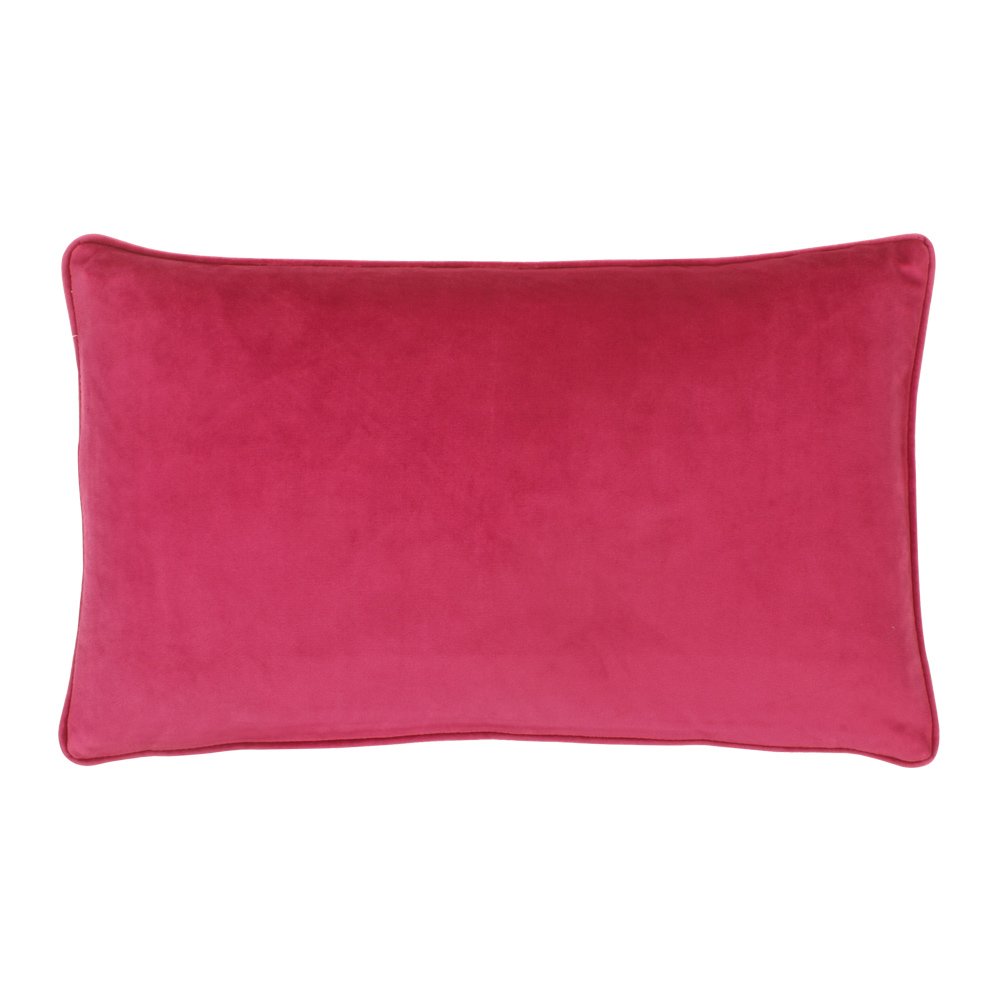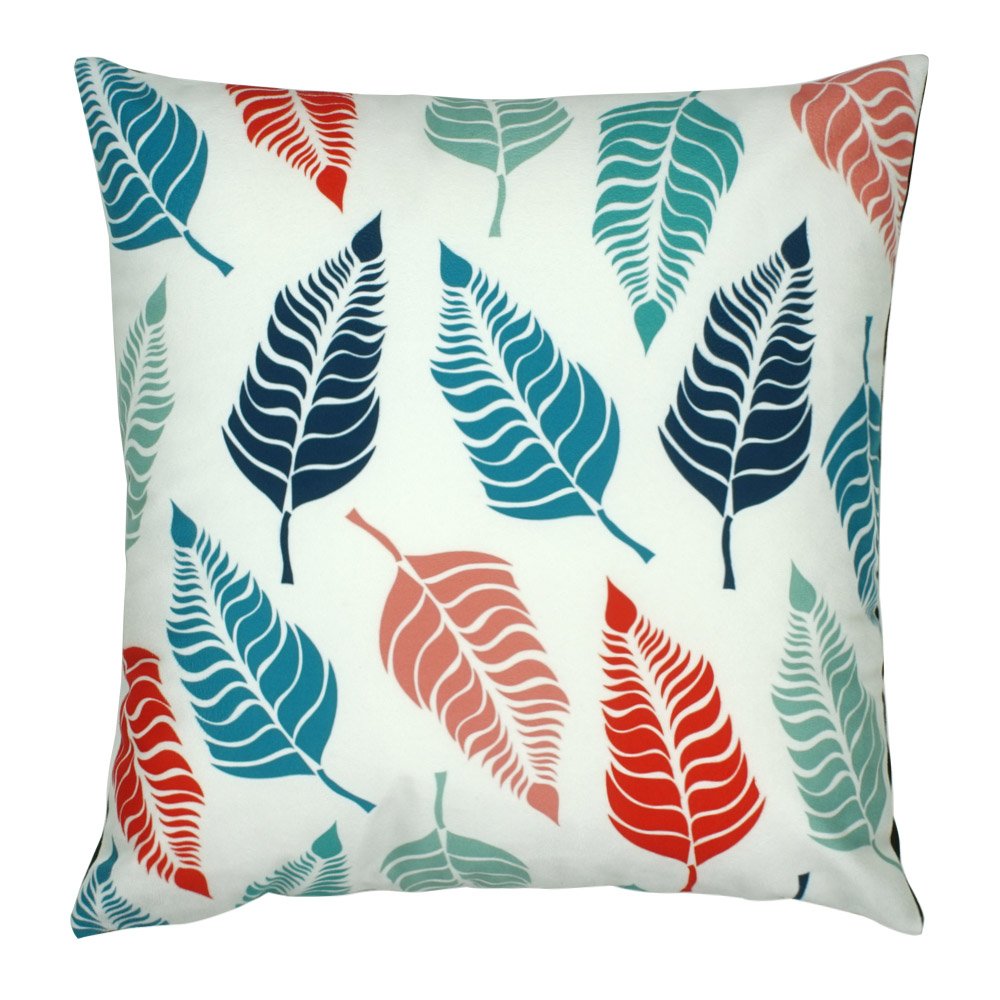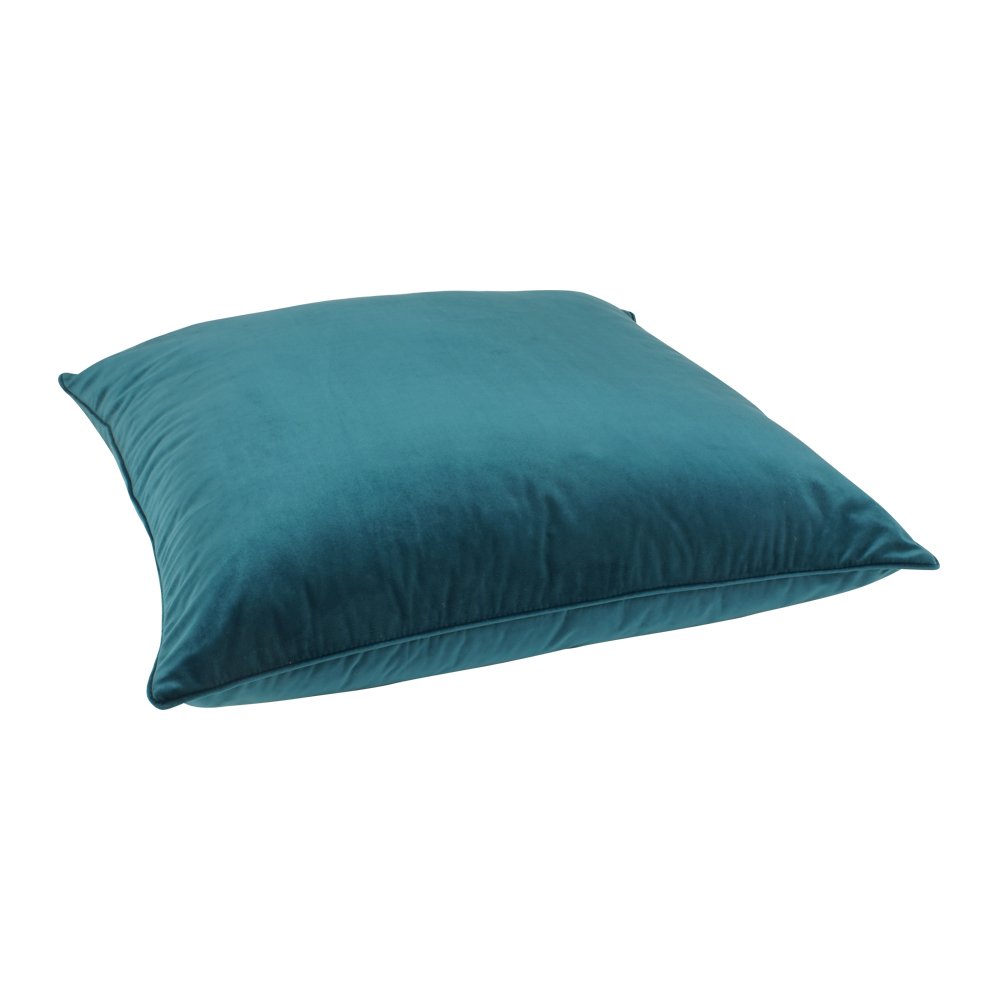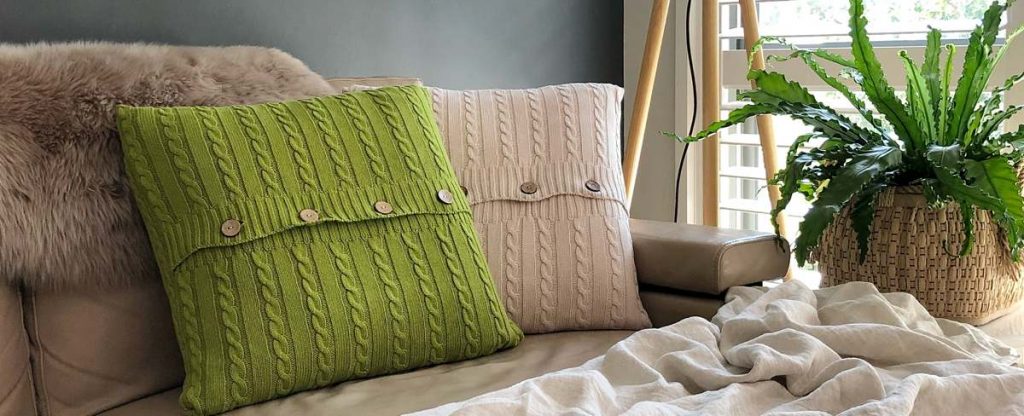 Wool or knit
Wool is a natural fibre made from animals such a sheep or goat fleece spun into yarn — and it's loved for its great eco qualities. Wool adds instant warmth to a room's décor and gives it a cozy wintery vibe.
Wool also has no added chemicals and is a natural flame retardant, naturally hypo-allergic and works really well in eliminating dust mites. These traits, plus its lovely richness and texture makes it perfect for throw cushion covers.
Wool is incredibly durable and does not crease easily; however, it requires gentle care when hand washed to hold its shape and maximise its longevity.  Because wool is made of proteins, it can be dyed for more vibrant and rich colours perfect for soft furnishings like knitted cushions covers.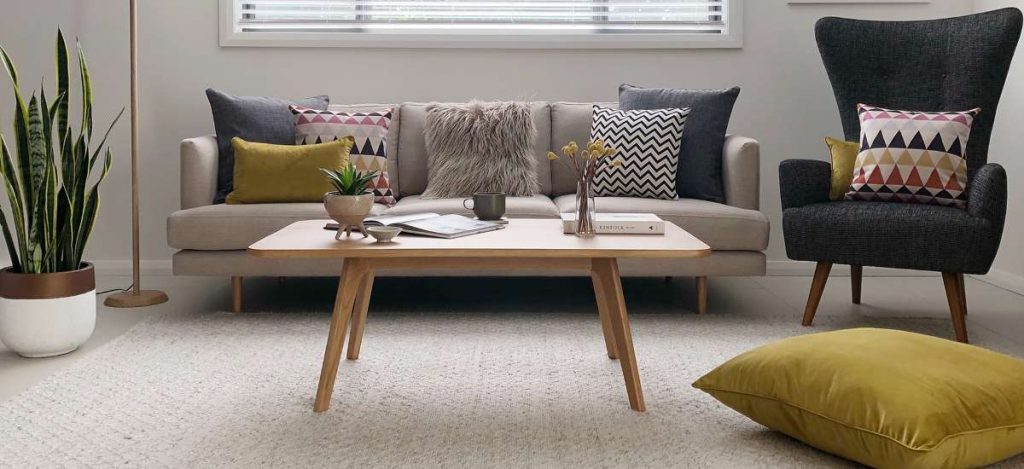 Faux fur
Faux fur is fluffy and made from polymeric fibres that are processed, dyed and brushed, giving it a softness akin to real fur. It is breathable, resistant to tearing and should be hand washed carefully to ensure the fur isn't damaged.
Incorporating faux fur cushions into your decor scheme is one of the quickest ways to make your living room or bedroom space feel homier, softer and more comfortable.
The fabric exudes an inviting element and adds an air of opulence in any room.
It sits perfectly on your sofa or bed when paired with other varying fabric colours and textures such as wool and velvet. We have a gorgeous range of fluffy cushions and pillows that are incredibly popular. They are a wonderful accent piece when paired with prints and solids.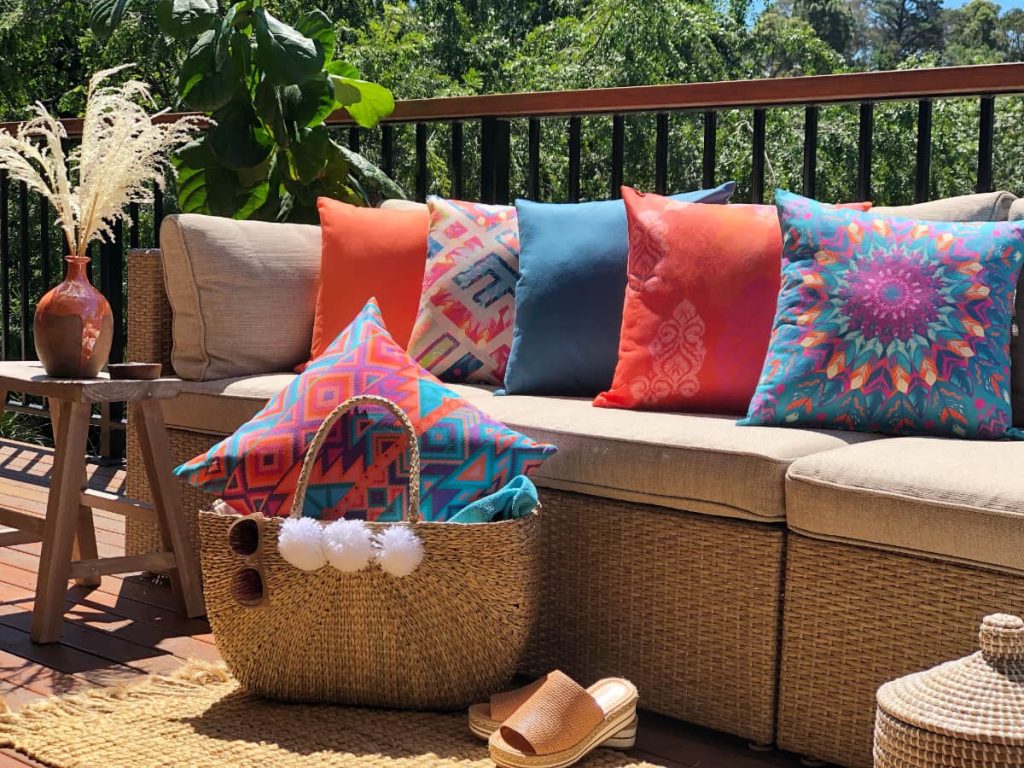 Outdoor cotton
We have a range of outdoor cushions made from 100% cotton. They are extremely hard wearing and durable while remaining soft comfortable – the perfect mix!  They are resistant to stretching, mildew, chemicals, insects, heat and moisture. They come in bold and visually interesting colours and patterns including a selection of striped outdoor cushions to give your outdoor area a stylish vibrancy.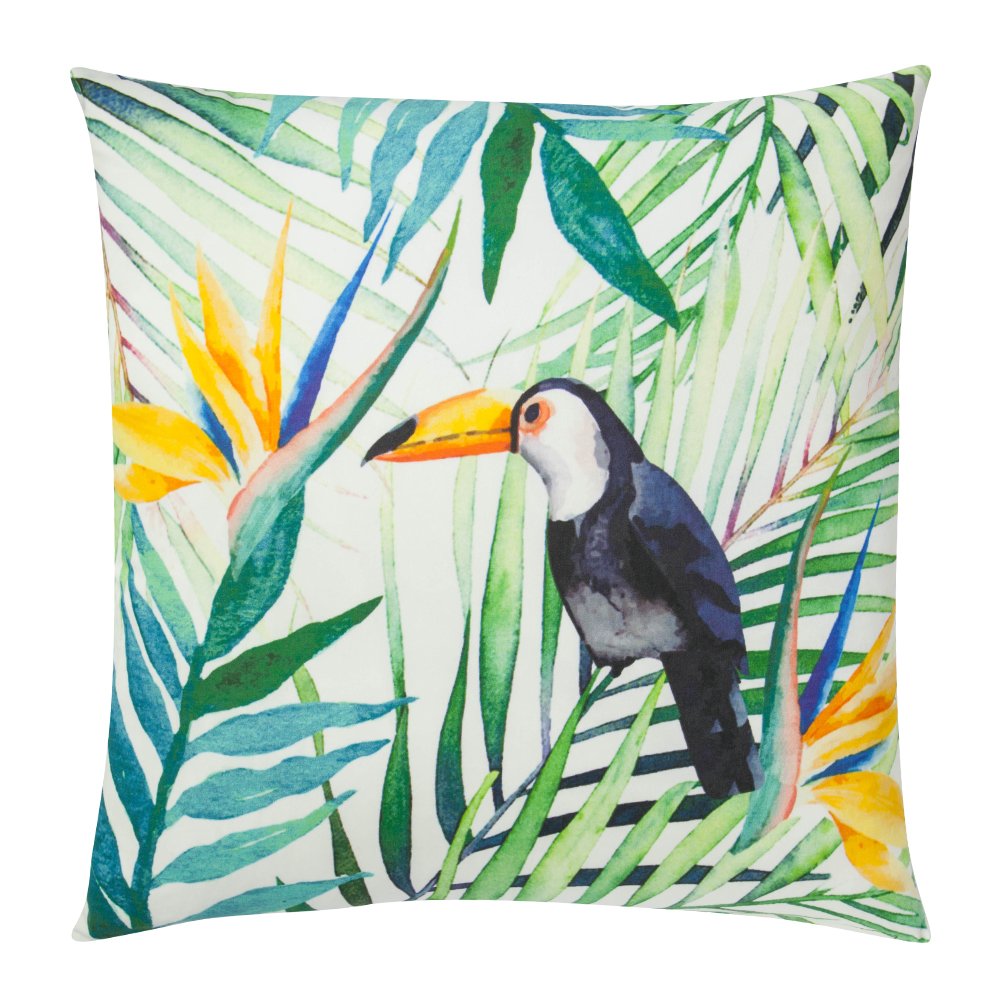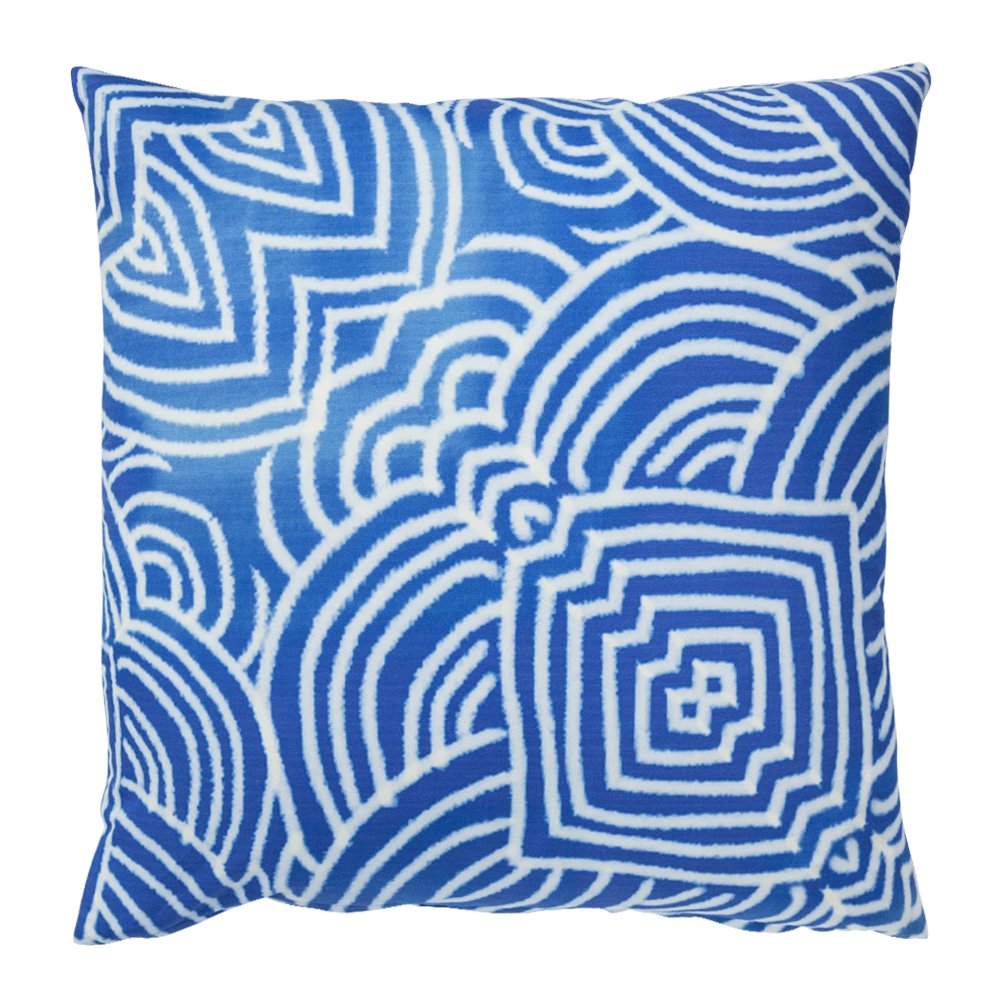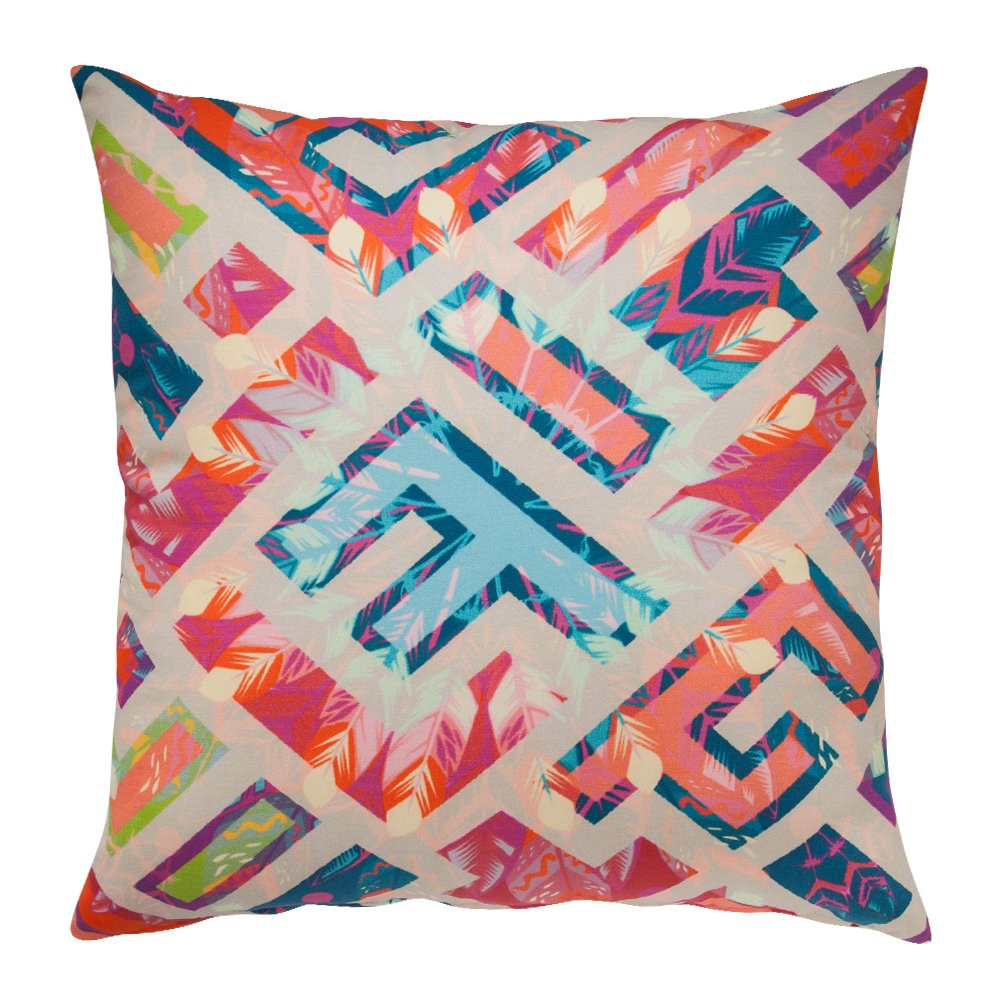 Fade prevention for outdoor fabrics
When you purchase outdoor cotton cushions, you must keep in mind that with the constant exposure to light, you will see that over time they will begin to fade. So, think carefully about the colours and the patterns you choose for outdoor furniture fabrics.
Darker colours do fade faster than lighter colours, but the fabric is also designed to withstand fading as well. To keep your cushions as bright and as vibrant as the day you purchased them, make sure they are covered and stored away when they are not being used.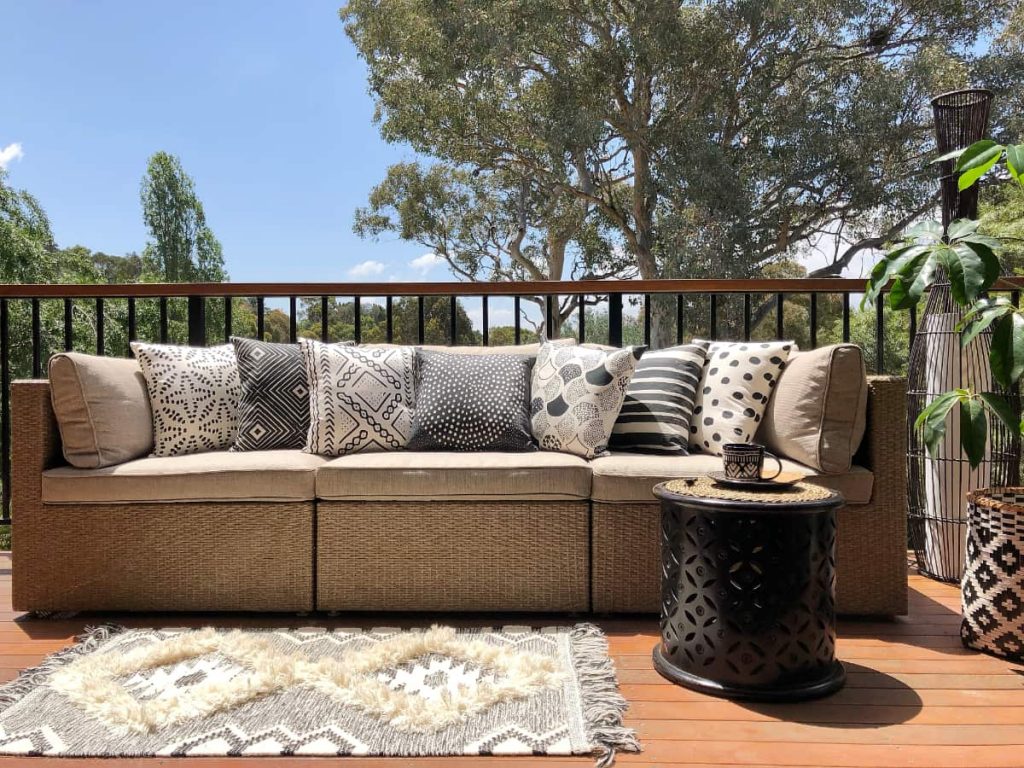 Choosing the best fabric for cushions
Abrasion tests are often used to determine the softness of couch upholstery. For residential use, it is said that the fabric should be 15,000 or higher during the rub test. You should take a good look at durability, especially if your sofa is used a lot and that will help you determine which types of pillows and fabric will be best.
Do you have kids? Do you love to entertain? Answers to these questions can factor into the kind of fabric of your sofa cushions.
You will also learn along the way that woven fabrics last longer than prints. Keep an eye out for fabrics that have tighter weaves to them because these can better withstand regular use.
As mentioned earlier, you also want to find something that is more fade resistant. This doesn't mean just for outdoor furniture cushions either. If the cushions and pillows will be placed in a room that has a lot of sunlight, then fade resistance is definitely something to consider. If you live in an area in high humidity, find a mildew resistant fabric for your cushions and cushion covers.
Choosing fabric by style
Boho chic
If Boho Chic is what you are into, then this collection is perfect. The faux fur really sets this cushion arrangement off and will have heads turning. Bohemian style cushions are also often considered eclectic and fun, and that is definitely what you get with this combination of colours and fun patterns with a solid pillow.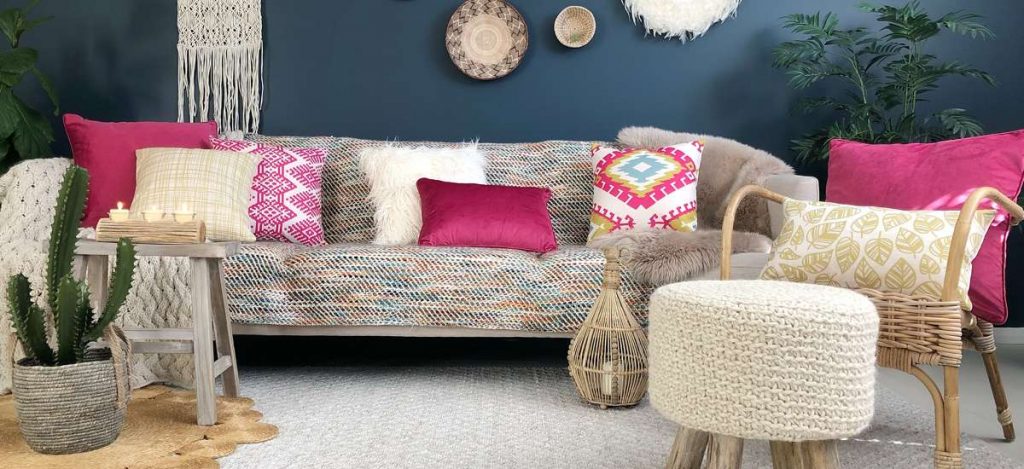 Coastal
Coastal style is much more laid back and uses nautical and beach style cushions. For this style, the use of natural light is often incorporated along with softer tones and a much cleaner aesthetic. The style in whole is supposed to evoke the breezy feels of the beach. So, you will want to combine more natural fabrics with whites and ocean blues and hues.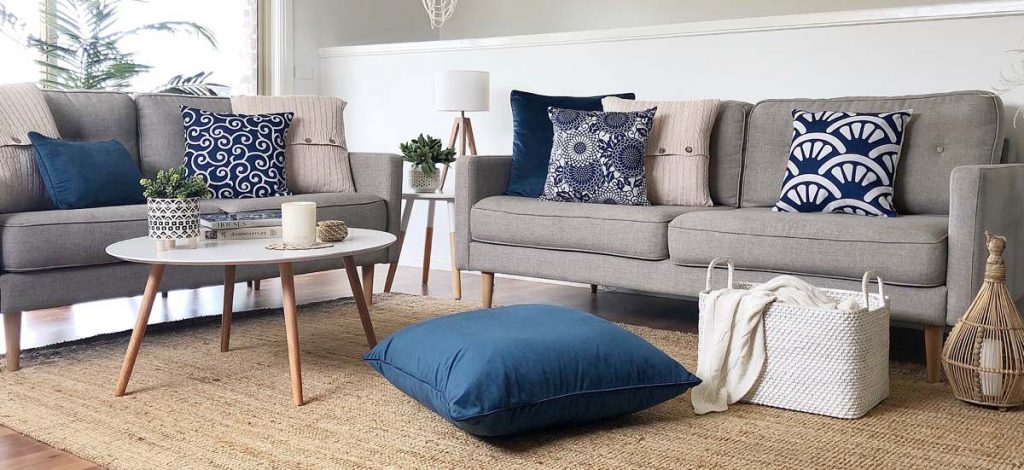 Urban modern
This is described as cosmopolitan living and is hip, trendy, and has more of an industrial aesthetic. However, these decorative pillows also boast of a softer and less edgy side as well. The combination of solids, metallics, and pops of colour define this style perfectly.
No matter what kind of fabric you decide to purchase, you will find a huge variety at Simply Cushions. You can choose from different prints, solids, and textures for both outdoor and indoor throw cushions to decorate your home and bring your space alive.
Never be afraid to mix things up either when it comes to your pillow fabrics and pattern. It will help you find what you truly enjoy and will give you a better idea of what fabrics are going to work best in your home.
Happy styling!
Simply Cushions Team