A simple guide to cushion inserts so you can make an informed decision about your next purchase.
More than just looks
Cushions can impart a stylish look on the outside but their insert should also provide you with comfort and practical use. However, looking for an insert for your throw cushions can be a tricky task. The inside of the outer covering is its character — it gives structure and determines how plump and cozy the cushion will be. You'll want an insert that's appealing and stays comfortable for long periods of time but there are so many types available to choose from. Let's explore the popular options and their features.
Polyester cushion inserts
This a popular choice for cushion buyers for a number of reasons. Polyester cushion inserts are lightweight, easy to wash and retain their shape. They are available in several densities and the more closely they mimic the look and feel or down, the more expensive they are.
If you're looking for a non-allergenic and odourless material, then this is a clear choice. Polyester cushion inserts offer more back support and do a satisfying job of keeping cushions full and upright. They are the perfect choice for cushions in kids rooms or other busy places which are used regularly because they are by far the most resilient option available.

Down and feather cushion inserts
Down is a three-dimensional cluster with dozens of soft fine filaments that comes from the undercoating, fluffy part of ducks and geese feathers — and it's the most luxurious and expensive option for cushion inserts. It's a natural material that creates warmth through a process called lofting and often sold on its own or with a blend of feathers; a combination which makes the insert firmer.
Cushions with down inserts offer plushness and squish that feels cozy and comfy in any interior setting. The feathers give the pillow weight while the down makes it comfortable and opulent. Down and feather cushion inserts stay in place better, and conform to your shape when used on the sofa or bed.
The down side however (pardon the pun!), is that they are difficult to clean, require consistent fluffing to maintain their loft and can get lumpy over time. Because of their high quality, down and feather inserts are more expensive, but with proper care, they can last a long time, making them a worthwhile investment.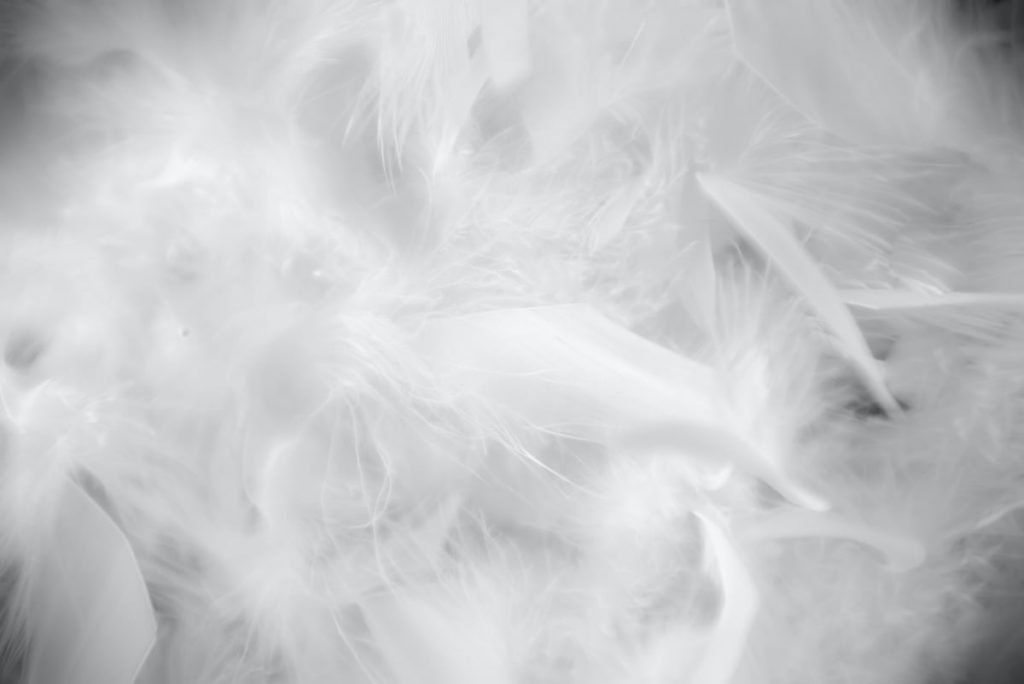 Size of the insert
When it comes to what size cushion insert to buy, it will depend on what fit you would prefer. To achieve a super full and plump looking cushion, it's recommended you use inserts that are 1-5cm larger than your cushion cover.
For instance, for a 45cm x 45cm cover, you'd use an insert anywhere from 46cm x 46cm up to 50cm x 50cm. This will allow you to obtain a more voluminous look. Alternatively, if you want a soft, more flat pillow, select the same size insert as the cover; that is, a 45cm x 45cm insert for a 45cm x 45cm cushion cover.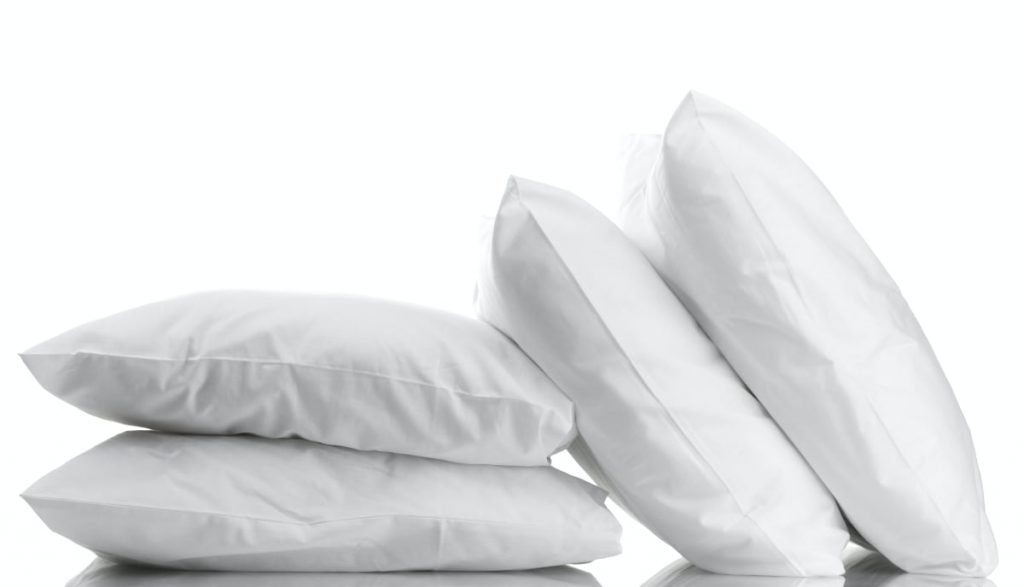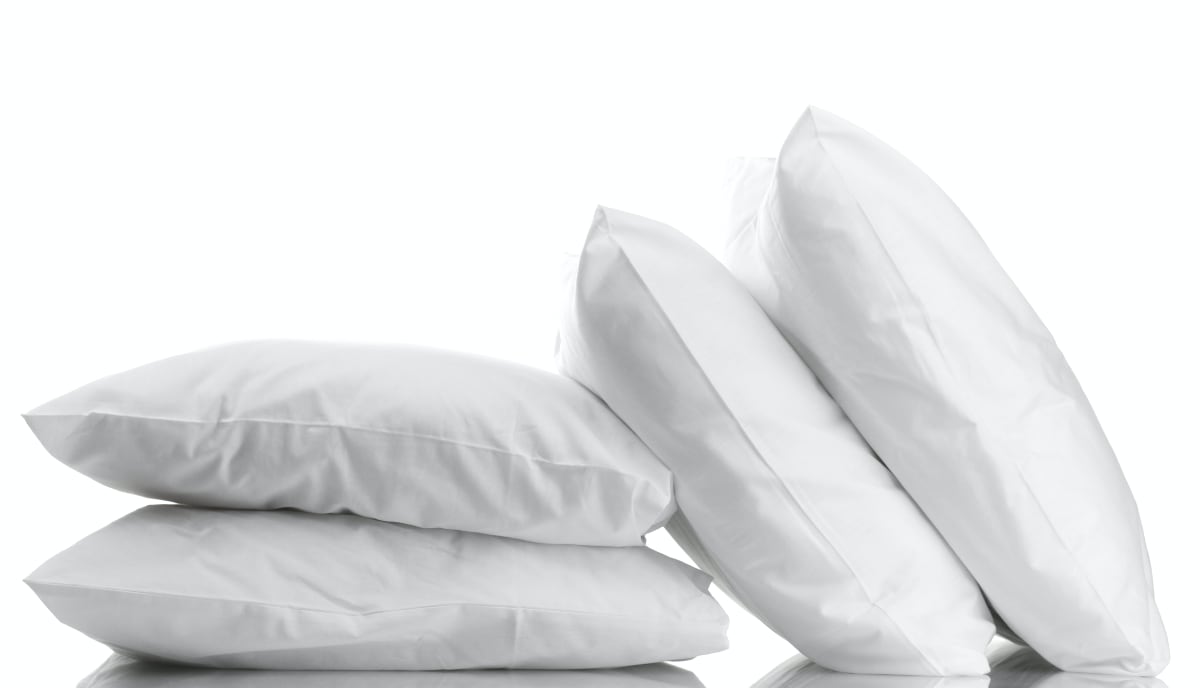 Common cushion insert questions
Still have questions? We have compiled a list of some of the more frequently asked questions regarding cushion inserts to provide you with more information as you find and purchase your new cushions.
Can you wash cushion inserts?
It depends on what your cushion inserts are made with. For example, it is not advisable to wash feather or down inserts but polyester inserts can be washed. If you find that your inserts are dirty, you can have them dry cleaned, or you can use the vacuum to remove any dust.
Can you tumble dry cushions?
To prevent mould, you want to make sure that your cushions and inserts are completely dried after cleaning them. You can tumble dry them on low heat or place them inside an airing cupboard to dry them out. Avoid any high heat because this can damage the insert and cause it to clump. Always check the labels before tumble drying any cushion or insert.

How do you know what size pillow insert to use?
Generally most people use the same size pillow insert as the cover. If you want a more plump cushion, a common rule of thumb is to always order a pillow insert that is at least the next size up. It really depends on the look you want to achieve. Some covers will not work well with inserts larger than their size as they may not be able to stretch to accomodate them.
Why do some inserts cost more than others?
It all depends on the fill of the cushion insert. Polyester inserts are generally cheaper than feather and down inserts. The ratio of the fill then determines the cost of feather and down inserts. Feathers don't cost as much as down so the more down you have in the insert, the higher the price will be.
What if you have allergies to feathers or down?
If allergies are a concern for you when it comes to cushion inserts, then you can find alternative options that have the same softness and feel but are less likely to cause a reaction. Feather and down alternatives are filled with materials that mimic the insulating properties of natural down and can include cotton, polyester fibre, or rayon.
Happy styling!
Simply Cushions Team