Orange Cushions
Bright and warm, orange combines the energy of red and the happiness of yellow. If you're willing to take a shot with this playful and dramatic hue, then you'll love our selection of trendy orange cushions. Shop our quality range and get free shipping on all orders over $150.
---
Styling with Orange Cushions
True to its name, orange refreshes and revitalizes the design scene; whether you opt for a rusty burnished tone or a cleaner tangerine, it's a colour that ultimately infuses any room scheme with energy and excitement. Regardless of the rooms' interior style, our range of orange cushions evokes a sense of cheer and warmth. They add a pop of colour and visual interest to a setting that otherwise borders on blandness. Striking the right balance between sophistication and passion, burnt orange cushions are an inspiration in more ways than one.
Coupled with crisp, bright white and shades of grey, they easily accentuate a space and make it look fresh and modern. On the other hand, teaming black and burnt orange cushion covers exudes a sense of class and masculinity. A combination of orange and other bright accents like shiny yellow and coral cushions creates a playful, animated look. Be it a minimalist touch or an eclectic overdrive, orange can do it all — the trick is to vary different shades and textures so the look is dimensional and powerful rather than flat.
One way to best show off a colour is to combine it with its complementary hue. Blue and orange are colour-wheel opposites, and their relation creates a vibrant, exciting and energetic living space. Team orange block and patterns with navy, royal blue or pale blue cushions;. If the intensity of these two colours is too overwhelming for you, counterbalance their bold personalities by working with their lighter hues.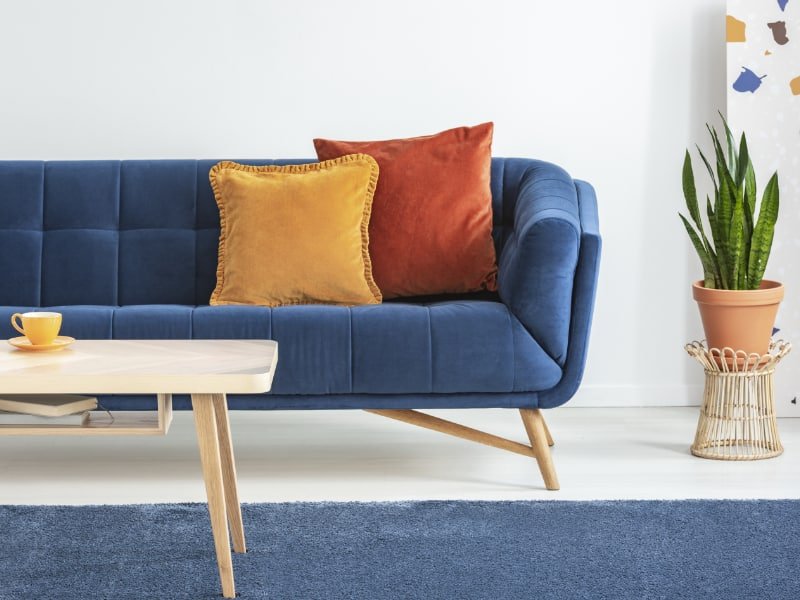 Use rust cushions and other metallic tones
Orange has a beautiful spectrum of colours and the more metallic end can be both breathtaking and bold. Introducing rust cushions to a moody scheme of mauve, stormy grey and dark wood tones can add some contemporary flair and warmth. Rust coloured designs in velvet and faux fur effortlessly hug your interior space, lending a touch of comfort and texture. To create an atmosphere of enveloping elegance, use rust covers with crimson red. Crimson isn't a shy colour, and when paired with slightly darker orange, both hues make a dramatic difference in any room.
A simple sunburst of bronze cushions can add an elegant and really sophisticated touch to the scheme of things. When paired with bold colours, bronze covers take on a completely understated yet enchanting tone. Bright teal lends an unexpected pop of colour and a whole lot of personality to a display of bronze designs. Partner with olive green cushions and you have yourself a beautiful combination that feels harmonious yet elegant. A hint of bright yellow will allow your arrangement to really take centre stage.
Similarly, when you introduce bold and bright tones to a display of copper cushions, the overall look is striking and eye-catching. Experiment with emerald green, flesh pink, shiny yellow or other orange-toned hues. When paired with soft neutrals, the look feels balanced and cohesive. When incorporated into a dark colour scheme, copper covers lighten the mood and warms the soul of the room. And when paired with other metallic copper accents, the designs shine and make a sensational style statement.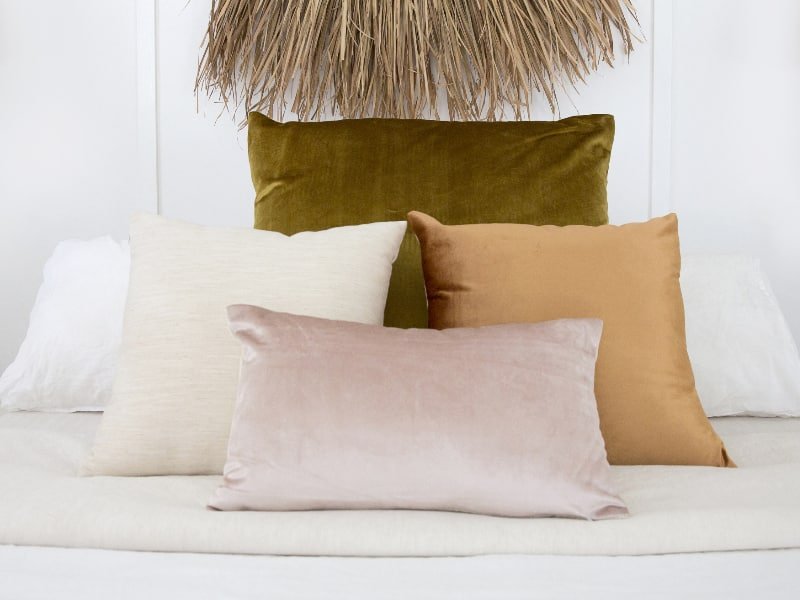 Try earthy hues like terracotta cushions
On the other end of the orange spectrum we have lovely earthy tones which can help add warmth to an interior space. It's important to opt for designs that can be vibrant and eye-catching, but also inviting and comforting. Terracotta cushions are a slick update to an otherwise casual room design. When combined with a mix of earth tones, including taupes, beiges and greys, they have the ability to create an intimate focal point without overwhelming the overall scheme. Use them in large sizes like 50x50 cushion covers to build your arrangement upon. The more lighter tones you add to saturated orange, the more polished your look becomes.
Many shades of off-white and beige play together seamlessly with ochre cushions for a look that is hardly sterile and boring. You may also add subtle touches of lavender or blush pink to keep the vibe solidly casual. Introduce different natural textures to make your living space feel totally pulled together and intentional. Bringing in accents in wood, leather and metallic finishes can contribute a great deal to the natural feel of your room's decor style.